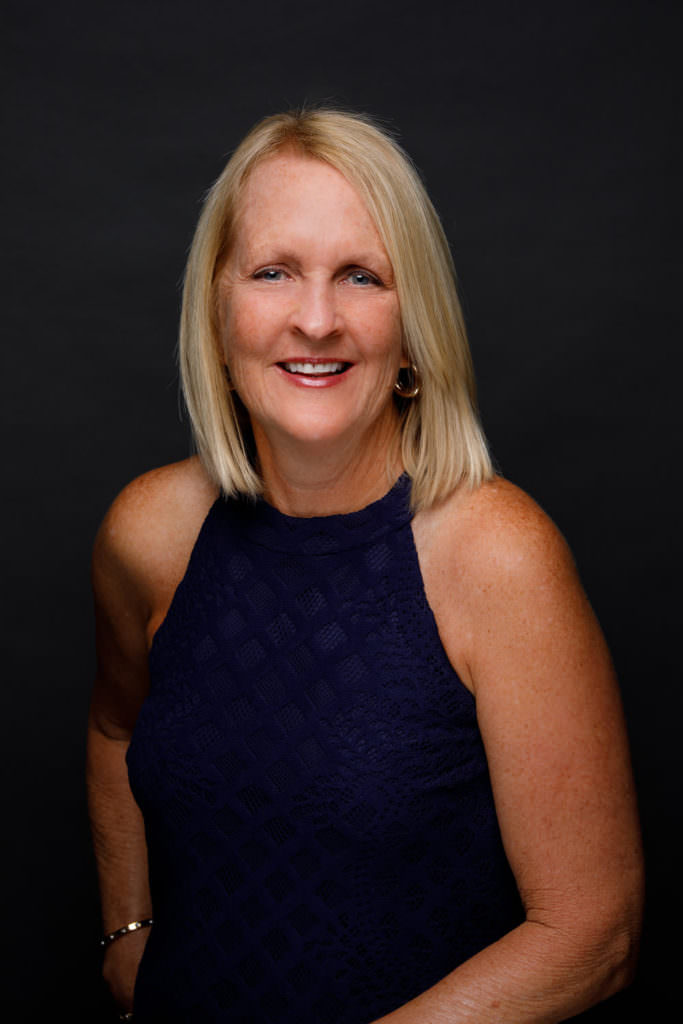 Julie Kwasnik brings her sunny disposition and can-do attitude to every aspect of her life, including in her capacity as an inspiring leader to the DBI team. Effortlessly applying a genuine commitment to providing exemplary service, clients and colleagues alike can agree she always delivers. Her years of experience makes her perfectly poised to propel the Dwayne Bergmann brand ever-forward. An inherent understanding of the needs of discerning clientele coupled with an appreciation for loving the space you're in allows Julie to execute DBI's client-first operations flawlessly.
As a licensed Real Estate Agent with a Luxury Home Sales Certification, Julie has built and managed Real Estate and Title Insurance companies in Maryland, Virginia, and Florida, where she now calls home. Originally from Baltimore, MD and still a dedicated Ravens fan, Julie enjoys paddle boarding, golf, jogging, being near the water, and doesn't miss Baltimore winters one bit!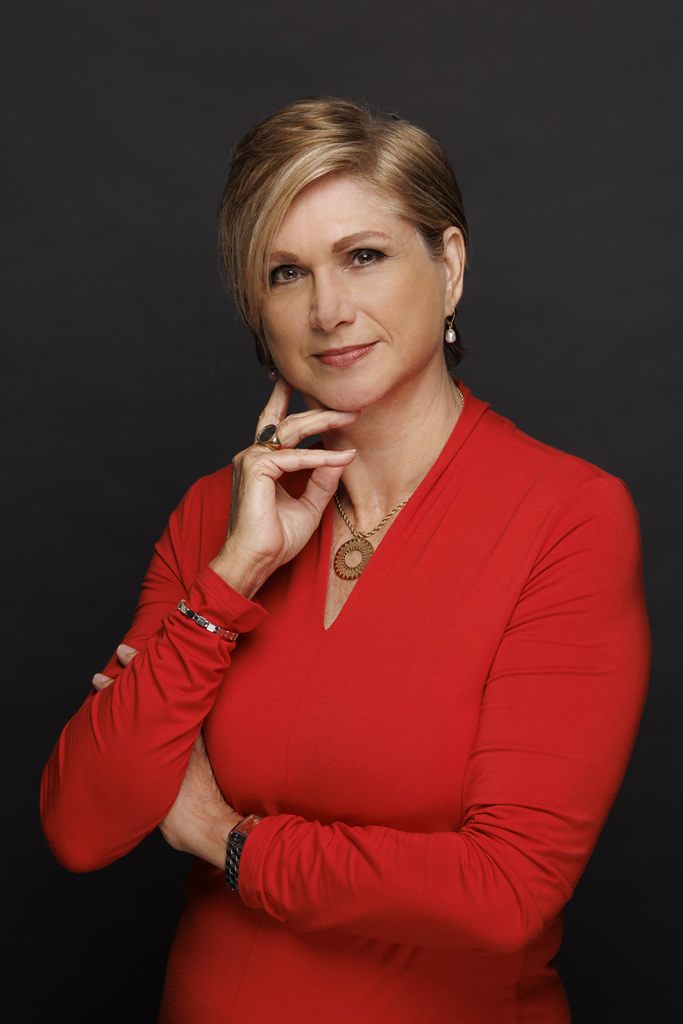 ASID, NCIDQ
With over 30 years of experience in both commercial and residential interior design, Robin McGarry brings an expert eye and practiced hand to the DBI team. She deftly blends design styles to create spaces that are simultaneously simple and complex, strong yet subtle. Defined by their understated elegance, Robin's signature can be found in her attention to detail and sophisticated layering of texture and form throughout all her projects. In today's non-stop digital age, her use of disciplined restraint, clean lines, and balanced configuration are composed into a place of respite for modern families.
Robin's appreciation for interior architecture is matched only by her commitment to protecting its integrity as a top priority in her work. Her keys to success are steadfast organization and meticulous coordination, allowing her to create great design under the DBI banner.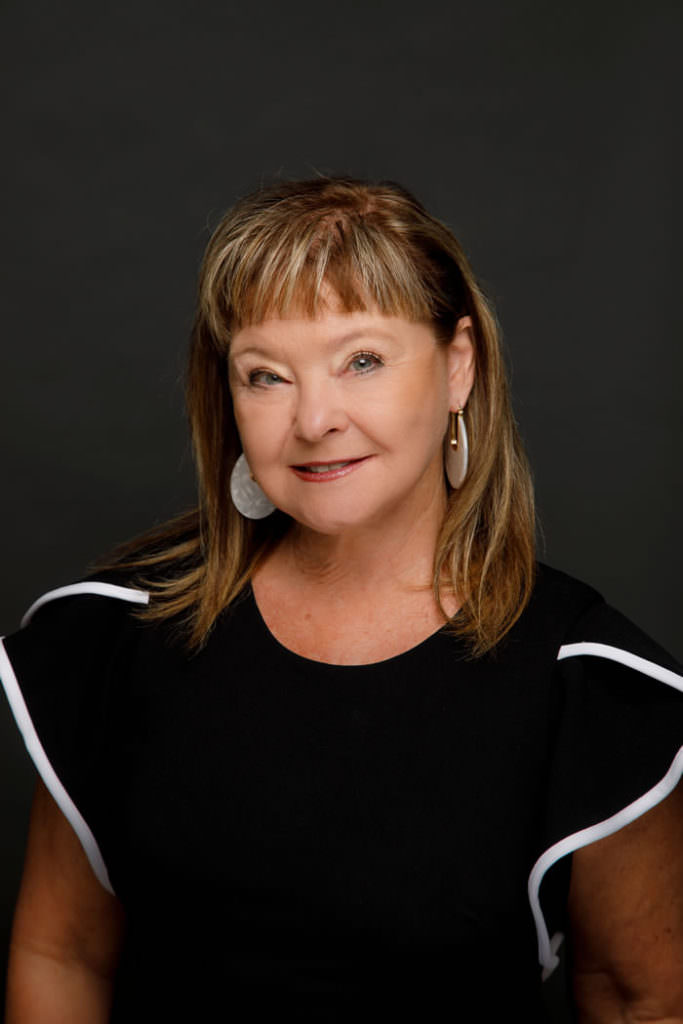 Mary Sica approaches each interior design project as a sacred partnership between client and designer. It is this fundamental baseline that allows her to develop a natural rapport and gain a deep understanding of her client as the source of truth in her designs. A creative collaborator, Mary practices design with the same principles as a fashion stylist. That of strategic layering, style-centric selections, budget conscious curation, and a fit tailored to exacting specifications. Beloved by DBI clientele for her impeccable sense of style, her interiors reflect their elevated taste.
Mary is an IDS Member, ASID Professional, and holds an Associate Degree in interior, bath, and kitchen design. The recipient of ASID awards, she notes that the ultimate reward is a delighted client. A self-proclaimed creative adventurer, Mary loves to travel in her ever-present desire to broaden her perspective. She finds respite in returning time and time again to destinations steeped in happy memories, but finds that her own home, which she shares with her husband, is her personal oasis.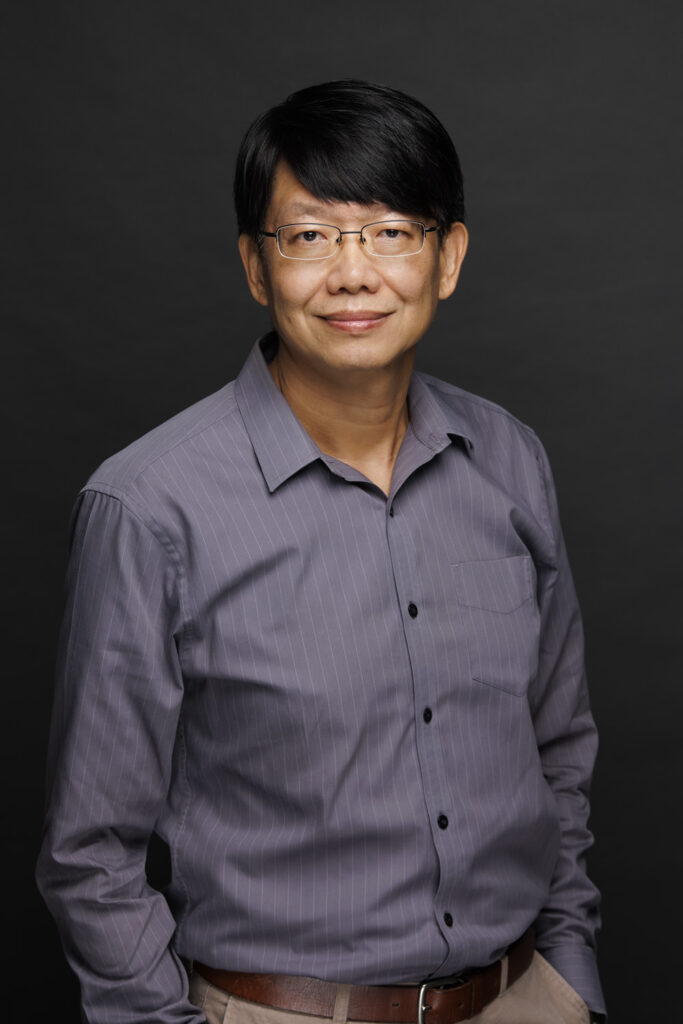 Made in Taiwan, refined in the US. Dawen Huang earned his Bachelor of Science Degree in Interior Design from the University of Central Arkansas. Prior to joining Dwayne Bergmann Interiors, he worked with several high-profile interior designers in various design styles ranging from traditional to transitional to contemporary with projects including luxury private residences, retail stores, hotels, restaurants and corporate offices. He has left his design footprints in New York City, Taipei, Shanghai, Atlanta and all over Southeast Florida throughout his 20-year career. Dawen has spent the last 16 years of his professional practice focusing on high-end residential design, developed a great passion for it that he channels into each project. Impressed by DBI's outstanding portfolio and its leading role in the region's high-end residential design sector, he decided to relocate from Miami in 2021 to join the DBI team, further pursuing his passion and contributing his creativity to the West Coast of Florida. Dawen has been a NCIDQ (National Council for Interior Designer Qualification) certificate holder since 2003, a Florida State registered interior designer since 2005, and also has been a LEED AP (Leadership in Energy and Environmental Design Accredited Professional) since 2009.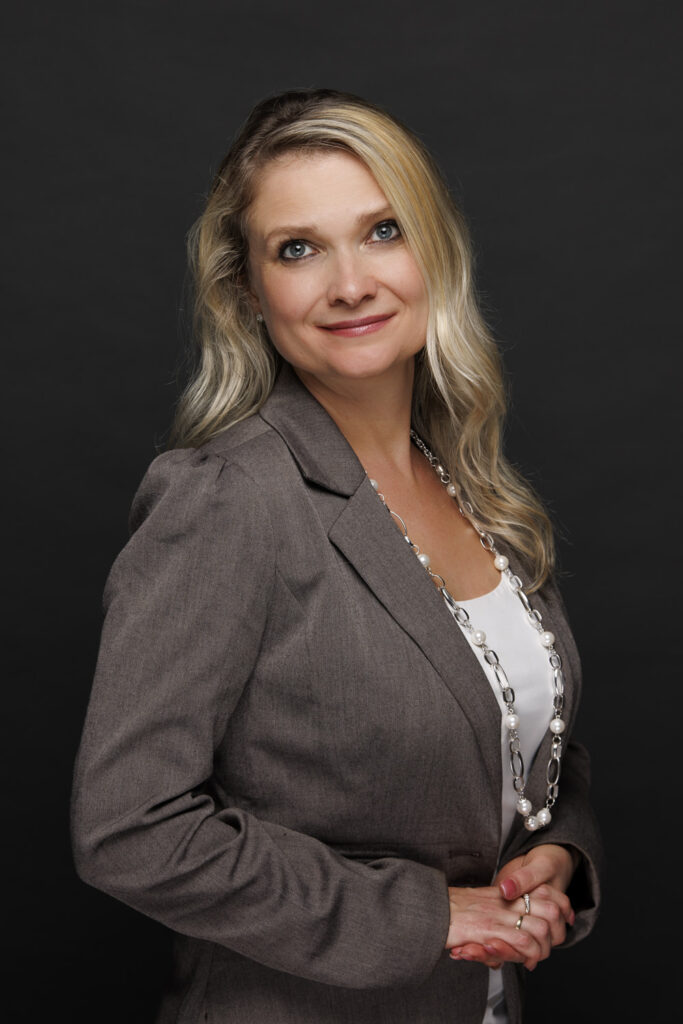 The daughter of a talented artist and a contractor in Warsaw, Poland, Anna Black knew she wanted to be a designer from a very early age. Applying the combined gifts from her mother and father respectively she pursued a career in design upon moving to the US for High School in Chicago. After earning her Bachelor's degree in Interior Design from IADT, a private college in downtown Chicago, she moved to Denver where she got married and had a daughter. With over 17 years of experience in high-end residential and commercial design, Anna enjoys working across a variety of styles including traditional, modern and even the heavy timber houses of Colorado. Anna adds fun, creative ideas to every project as a design chameleon that enjoys bringing client's visions to reality. Her favorite part of the design process is furniture selection where she adds depth and personality through texture and color. With a strong knowledge in cabinetry, materiality, custom builds and exteriors, she joints the DBI design team with passion and know-how. Recently relocating her family to sunny Southwest Florida in search of a different lifestyle, the family of three are loving the warm weather, water, sun, sand and seafood.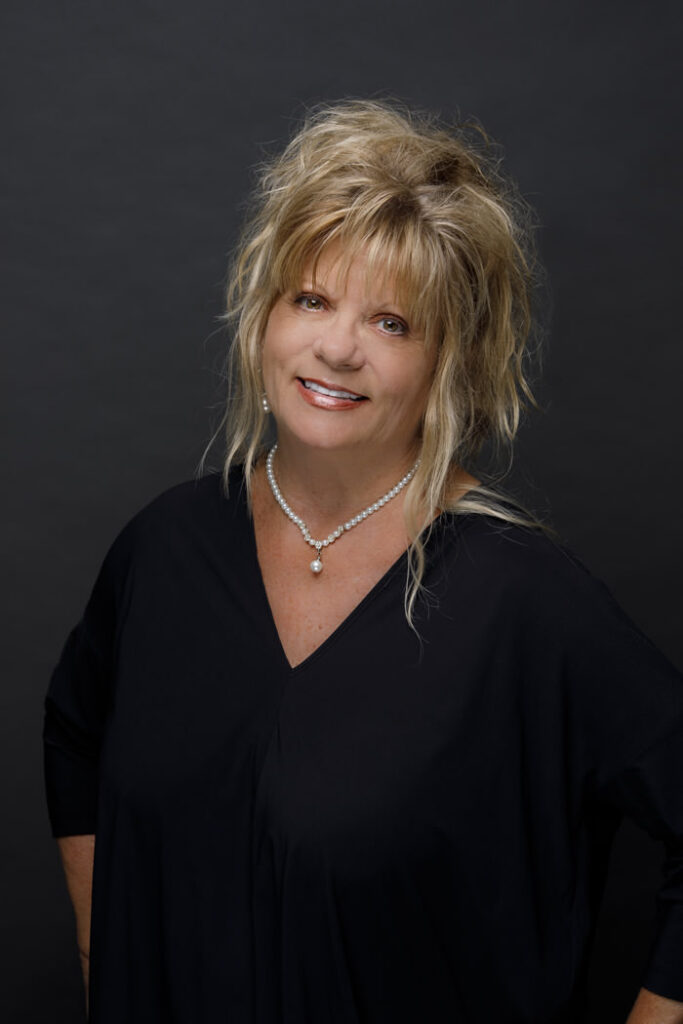 BIO COMING SOON!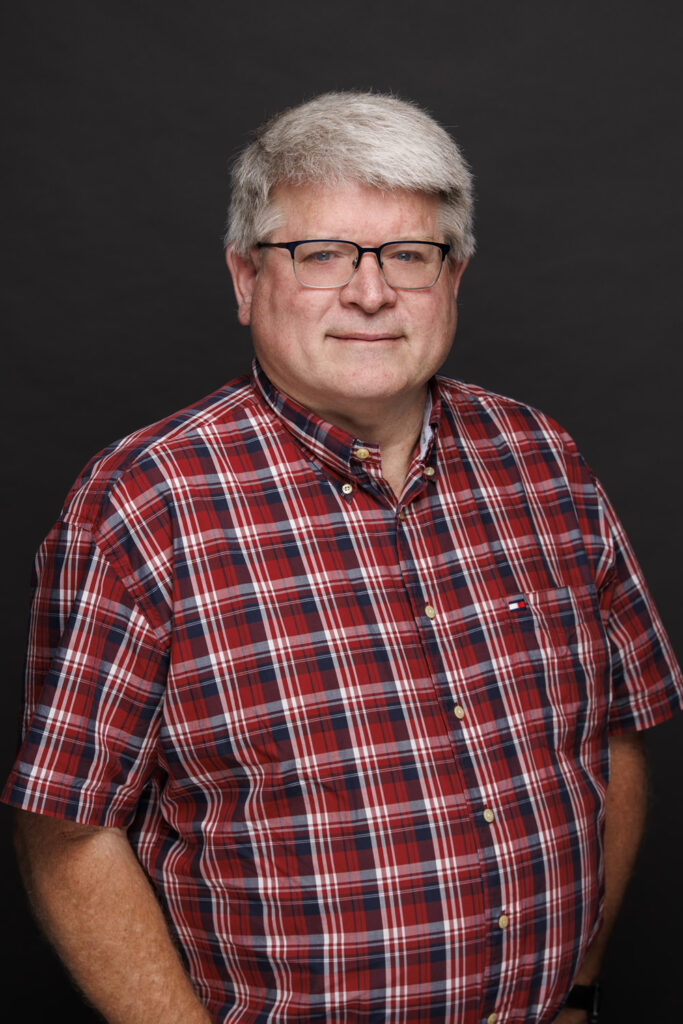 One of the few DBI team members native to Southwest Florida, Greg Coblentz was born in Sarasota later moving to Fort Myers with his family. 20 years later he moved to Nashville, TN where he found work as a laborer for a brick mason. After three years he changed course to channel his creativity and interest in woodworking into the art of cabinetmaking for a local shop. Employing his strength to the installation crew, he earned his stripes carrying heavy cabinets up and down Nashville's 2 and 3 story homes. From there he tried his hand at building door and face frames, learning and absorbing as much as he could from the shop master. It was at this point that he knew he'd found what he wanted to do for the rest of his life. In 1993 he took a leap of faith to open his own cabinet shop, and met and married his wife Amy. After 26 years owning his own business and 34 years living elsewhere, Greg and Amy returned to Fort Myers in 2021 where he joined the DBI team as a master cabinet craftsman.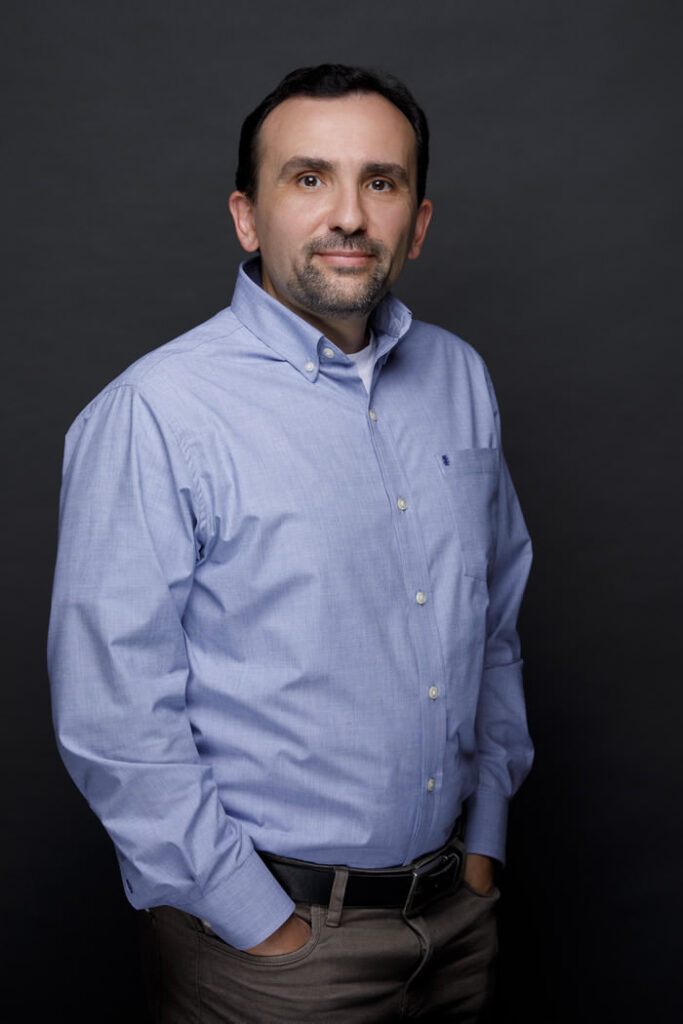 Born and raised in Tbilisi, Georgia, Gregory graduated from Georgian Technical University, with a bachelor's degree in Electromechanical Engineering, specializing in power plant engineering. Seeking a better opportunity for himself and his family, The Jagarov's moved to the United States in June 2013 after accepting a position with a Florida-based architecture and design firm. At DBI, Gregory creates the most breath-taking graphics for clients to visualize their future domicile as they collaborate with the designers, witnessing their home virtually unfold. He is well versed in all 3-D based modelling and rendering programs. He and his family look forward to travelling the United States and seeing the vast, beautiful country.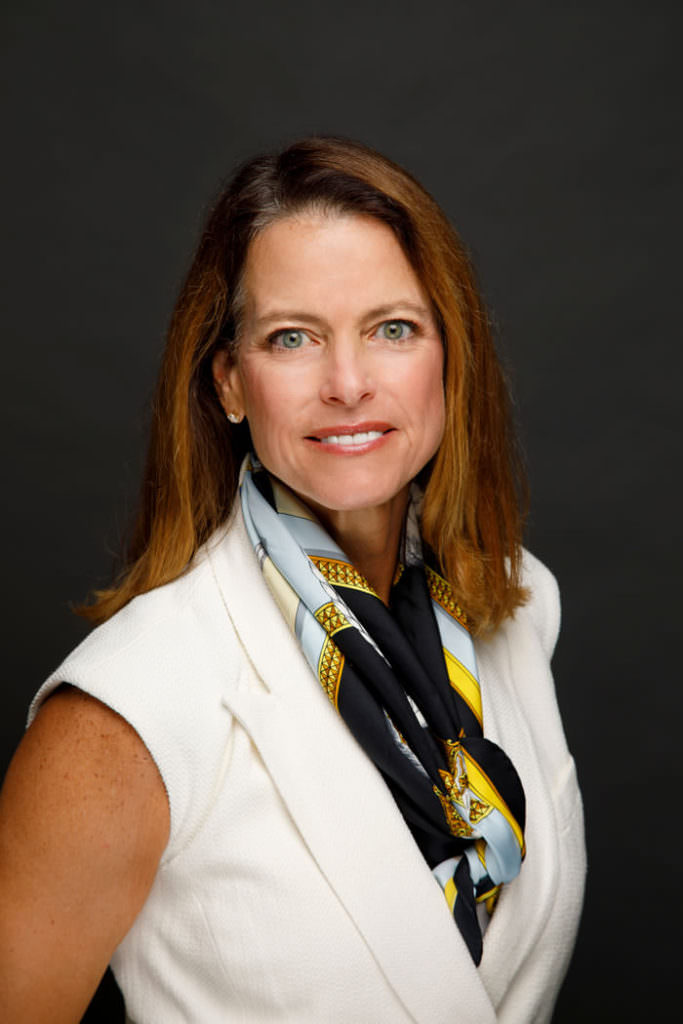 Originally from Brooklyn, NY, Robin Correnti now calls Southwest Florida home; a move that would be life changing in more ways than one. In her early career, Robin cut her teeth at the prestigious New York Magazine as an account executive while immersing herself in the city's palpable energy. A dream role at Madison Square Garden as an account manager developing sports sponsorships for the New York Knicks, New York Rangers and the New York Yankees would grant her the exclusive experiences of drinking from the Stanley Cup and seeing Barbra Streisand live at the Garden.
Robin joined DBI with over 20 years of advertising, marketing, and account management experience under her belt. Following her family's relocation to the Sunshine State, The Correnti's hired Dwayne Bergmann Interiors to do their complete home renovation. So delighted and impressed with the process and finished product, Robin joined the DBI team in April 2015 and the rest is history. Robin, her husband, and their two beautiful boys still enjoy the home made just for them to this day.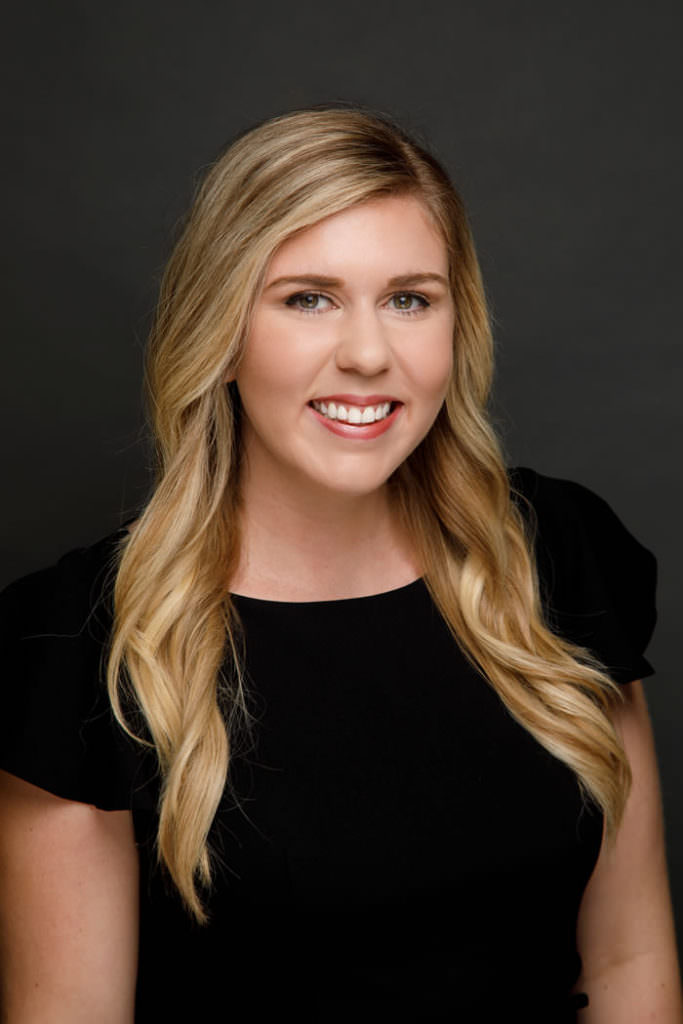 As DBI's first intern-turned-full time hire, Gabriella Murray has brought her outstanding enthusiasm and passion for design to the growing design team since joining as a student in the summer of 2017. She holds a BS in Interior Design with a minor in Construction Management from Missouri State University. It was there that she learned the valuable skills of creating 3D renderings with programs such as SketchUp, 2020 design and Autodesk Revit that she employs at DBI today. Though young in her career, Gabriella brings an uncanny ability to develop creative solutions and bring customized design concepts to life, guaranteeing complete client satisfaction. Her accrued several years of experience in cabinetry for the kitchen and bath make her an invaluable member of the Dwayne Bergmann Cabinetry endeavors and applications.
Gabriella mindfully choose this career path because of the constantly evolving and dynamic nature of the design industry. She thrives on the strategic planning, coordinating, and communicating with clients, vendors, builders, and project managers to turn clients' ideas into a vision, plan of execution, and deliver stunning results. "When a designer changes someone's environment it changes their perspective and that is a powerful privilege." The Missouri native had made a new home for herself and her pup, Athena in Southwest Florida.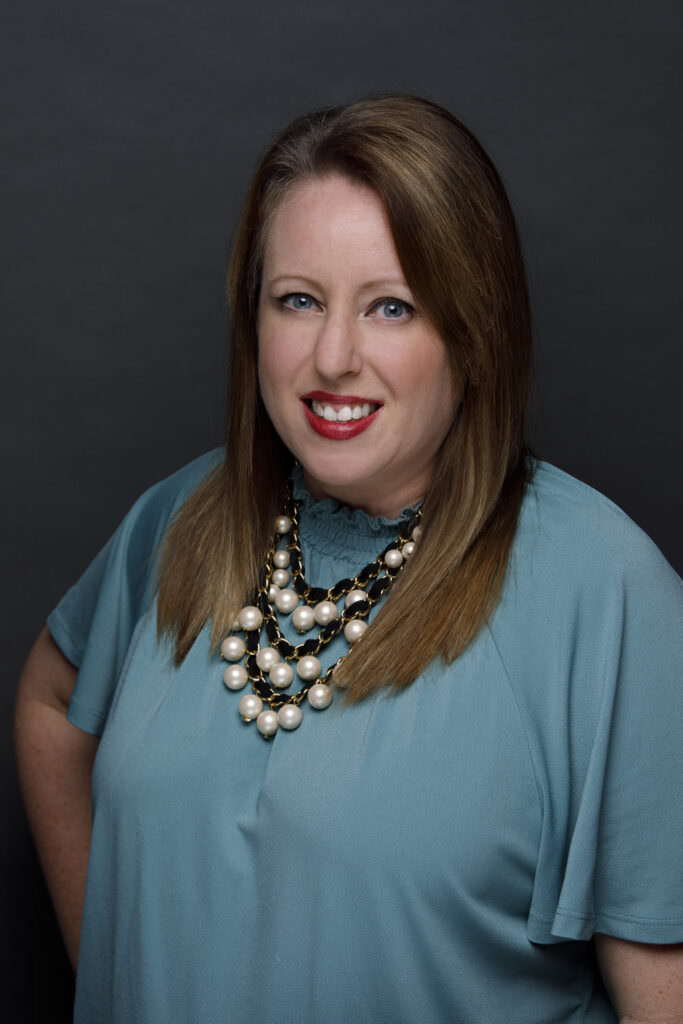 From Kentucky to Naples to Southern California to North Carolina then ultimately back to Southwest Florida's Bonita Springs where she has put down roots with her husband and three children, Lea Taliercio's experience is as layered as her collection of addresses. She began her higher education studies as a Pre-Pharmacy major but her passion for historic art led her to obtain a BA in Art History from the University of Central Florida. An internship at the Menello Museum of American Art led to an opportunity as a Key Account Manager at an art gallery in Santa Monica, CA where she handled such prestigious clients as 20th Century Fox, Sony Pictures, The Recording Academy, LACMA and the Getty Museum among others. It was there that she discovered her passion and penchant for design, returning to school to pursue an Associates Degree in Interior Design in 2009. Coupled with her five years as a manufacturer representative for high-end furniture brands in North Carolina – during which time she was named Sales Rep of the Year two years in a row by Taylor King – she joined DBI with robust experience. Here, she applies her knowledge of both design and the manufacturing process and capabilities to the push the limits in her designs and create one-of-a-kind looks.
Lea's design style incorporates her love of nature with her generous use of organic elements and textures. When she is not designing, she loves spending her time photographing nature and volunteering as the Lead Set Designer at the Center for the Arts Bonita Spring for their youth theater program.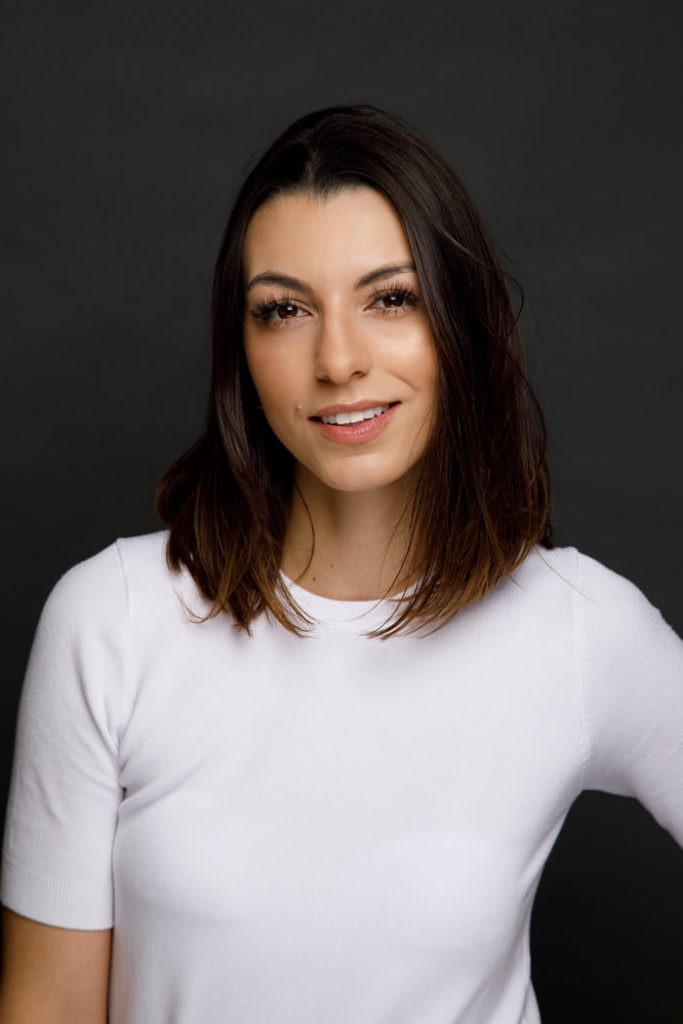 Gabriela Selegatto attributes her Brazilian heritage and exposure to different cultures to her innate passion and gifted talent for drawing, art, and design. From a young age she participated in exhibitions and competitions where she explored her skills with pen and paper, in turn leading her to develop an interest in architecture and design. In 2011 she began her studies in Architecture and Urbanism at the Pontifical Catholic University of Campinas in São Paulo, Brazil where she earned her bachelor´s degree in 2016. It was during this time that she honed her craft working on residential and commercial projects for a Brazilian architecture and design firm. A lifechanging academic exchange program to the University of Seville in Spain would come to shape her aesthetic and continue to serve as an influential source of design inspiration. As she traveled through 16 countries over the course of a year, Gabby absorbed the history, architecture, and cultural nuances to supplement the comprehensive academia of her program.
In 2016, Gabriela moved to the US with her husband where she became a fur-mom to a little wiener dog named Flora. Gabby flexes her artistic muscles with her expertise in drawings, 3D renderings, and software for the DBI team.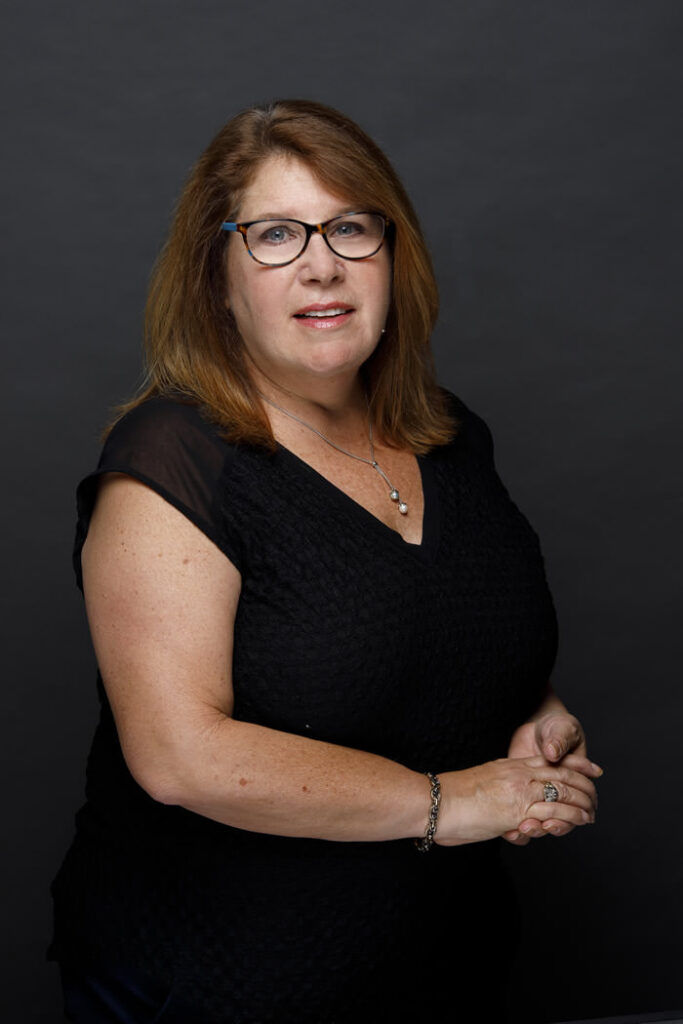 Hillary began her career in the hotel and restaurant industry, managing New York's iconic Hyatt Hotel on 42nd Street. She then was offered a premier position running a prominent clothing manufacturer's office in the heart of the Garment District for over 10 years. Seeking a better quality of life, she and her family relocated to Southwest Florida where she spent 15 delicious years lending her talents to Norman Love Chocolates. Her managerial and organizational skills, troubling shooting abilities, and top-notch client interactions are just a fraction of what she brings to Dwayne Bergmann Interiors. She is thrilled to be the face that greets you when you enter Dwayne Bergmann Interiors.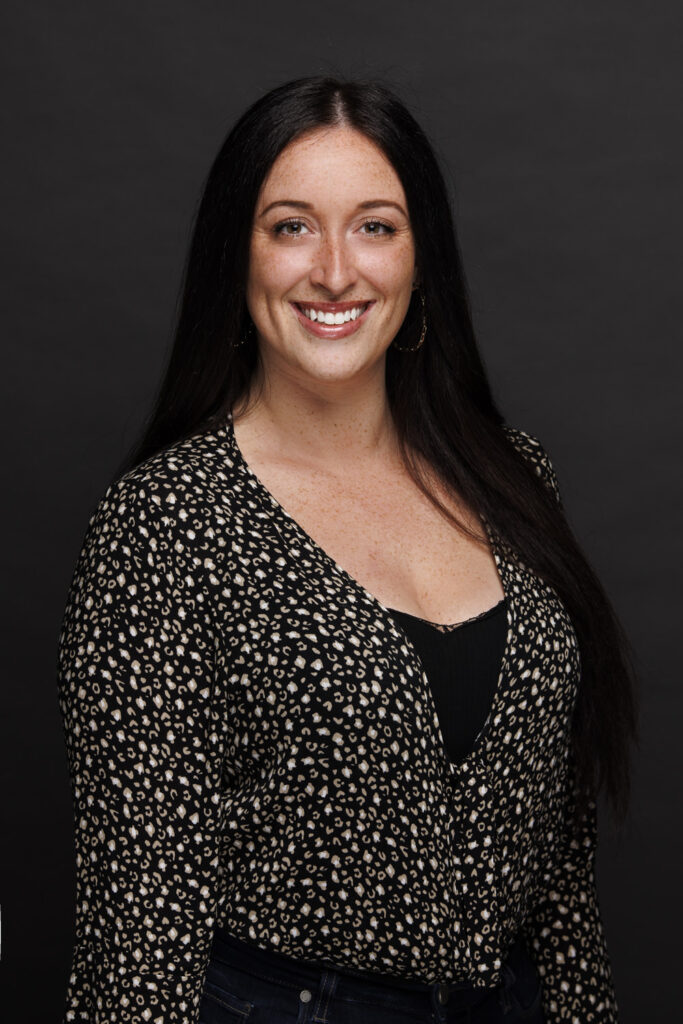 Originally from Wisconsin where she developed a lifelong love of the Packers, Emily Kaske moved with her family to Florida just as she was entering High School. After earning her Associate's Degree in Merchandise Marketing from the Fashion Institute of Design and Merchandising in Los Angeles, she moved back from California to pursue her Bachelor's Degree in Marketing with a minor in Communications and Public Relations from Florida Gulf Coast University. Emily first joined DBI in 2017 as the Director of First Impressions while attending FGCU. She later left to join Chico's as the Senior Coordinator of Marketing Asset Operations where she managed production operations for product and editorial photoshoots, gave creative direction on set, and managed campaign decks. After four years she returned to Dwayne Bergmann Interiors as the Showroom Consultant of the new Naples showroom where she is the friendly face that greets walk-in clients, hosts meetings and maintains the signature ambiance that has become synonymous with the DBI brand. Emily and her fur baby cat, Jax enjoy cars, being near the ocean and spending time with family.