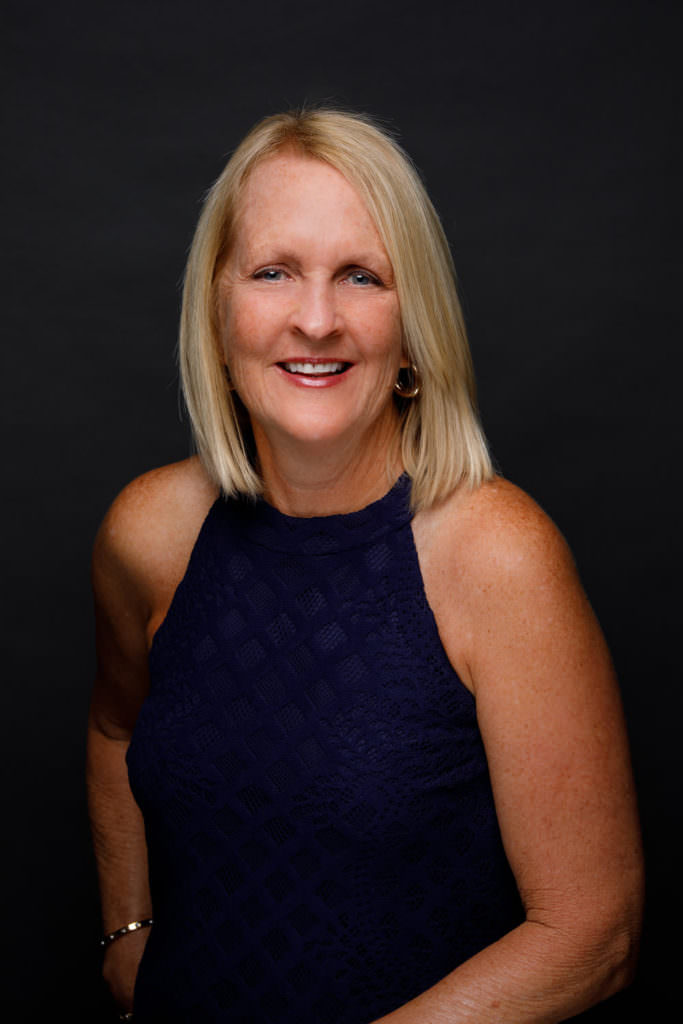 Julie Kwasnik brings her sunny disposition and can-do attitude to every aspect of her life, including in her capacity as an inspiring leader to the DBI team. Effortlessly applying a genuine commitment to providing exemplary service, clients and colleagues alike can agree she always delivers. Her years of experience makes her perfectly poised to propel the Dwayne Bergmann brand ever-forward. An inherent understanding of the needs of discerning clientele coupled with an appreciation for loving the space you're in allows Julie to execute DBI's client-first operations flawlessly.
As a licensed Real Estate Agent with a Luxury Home Sales Certification, Julie has built and managed Real Estate and Title Insurance companies in Maryland, Virginia, and Florida, where she now calls home. Originally from Baltimore, MD and still a dedicated Ravens fan, Julie enjoys paddle boarding, golf, jogging, being near the water, and doesn't miss Baltimore winters one bit!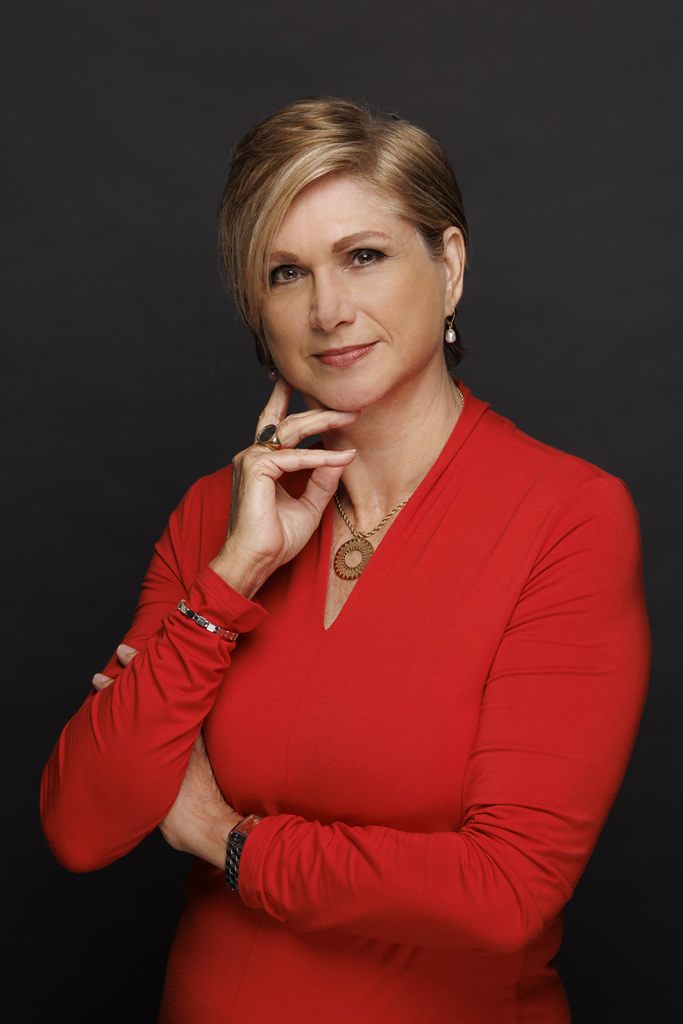 ASID, NCIDQ
With over 30 years of experience in both commercial and residential interior design, Robin McGarry brings an expert eye and practiced hand to the DBI team. She deftly blends design styles to create spaces that are simultaneously simple and complex, strong yet subtle. Defined by their understated elegance, Robin's signature can be found in her attention to detail and sophisticated layering of texture and form throughout all her projects. In today's non-stop digital age, her use of disciplined restraint, clean lines, and balanced configuration are composed into a place of respite for modern families.
Robin's appreciation for interior architecture is matched only by her commitment to protecting its integrity as a top priority in her work. Her keys to success are steadfast organization and meticulous coordination, allowing her to create great design under the DBI banner.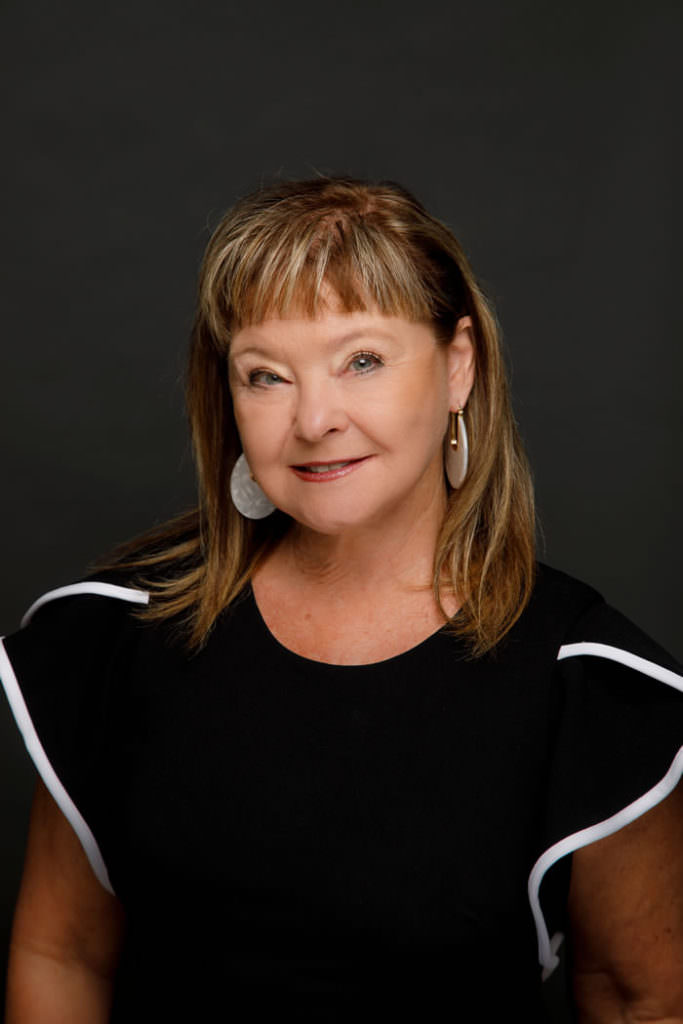 Mary Sica approaches each interior design project as a sacred partnership between client and designer. It is this fundamental baseline that allows her to develop a natural rapport and gain a deep understanding of her client as the source of truth in her designs. A creative collaborator, Mary practices design with the same principles as a fashion stylist. That of strategic layering, style-centric selections, budget conscious curation, and a fit tailored to exacting specifications. Beloved by DBI clientele for her impeccable sense of style, her interiors reflect their elevated taste.
Mary is an IDS Member, ASID Professional, and holds an Associate Degree in interior, bath, and kitchen design. The recipient of ASID awards, she notes that the ultimate reward is a delighted client. A self-proclaimed creative adventurer, Mary loves to travel in her ever-present desire to broaden her perspective. She finds respite in returning time and time again to destinations steeped in happy memories, but finds that her own home, which she shares with her husband, is her personal oasis.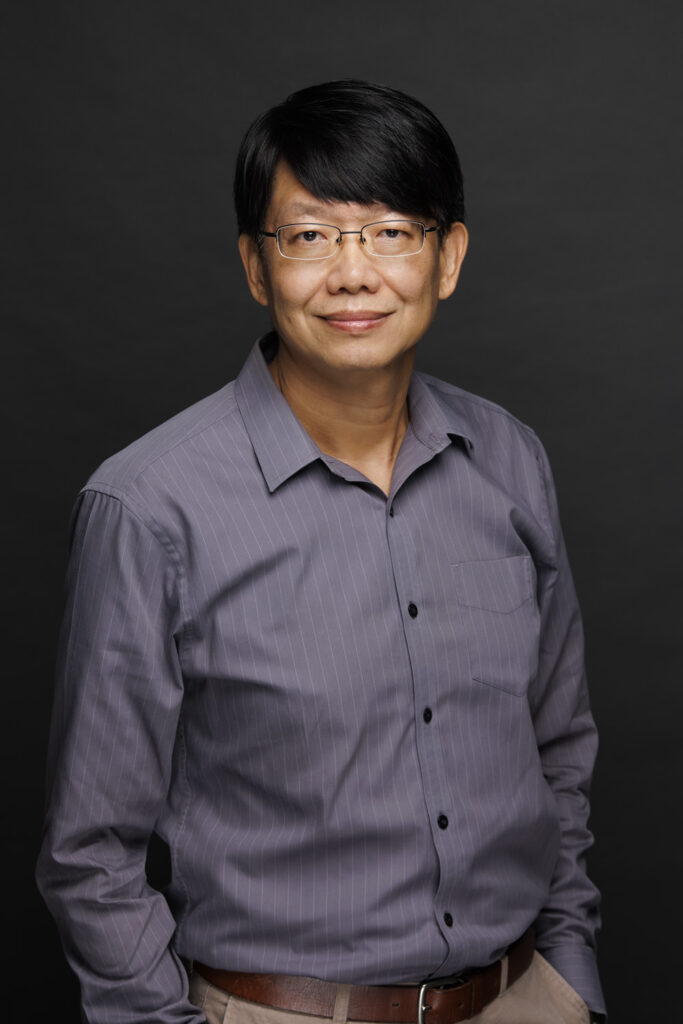 Made in Taiwan, refined in the US. Dawen Huang earned his Bachelor of Science Degree in Interior Design from the University of Central Arkansas. Prior to joining Dwayne Bergmann Interiors, he worked with several high-profile interior designers in various design styles ranging from traditional to transitional to contemporary with projects including luxury private residences, retail stores, hotels, restaurants and corporate offices. He has left his design footprints in New York City, Taipei, Shanghai, Atlanta and all over Southeast Florida throughout his 20-year career. Dawen has spent the last 16 years of his professional practice focusing on high-end residential design, developed a great passion for it that he channels into each project. Impressed by DBI's outstanding portfolio and its leading role in the region's high-end residential design sector, he decided to relocate from Miami in 2021 to join the DBI team, further pursuing his passion and contributing his creativity to the West Coast of Florida. Dawen has been a NCIDQ (National Council for Interior Designer Qualification) certificate holder since 2003, a Florida State registered interior designer since 2005, and also has been a LEED AP (Leadership in Energy and Environmental Design Accredited Professional) since 2009.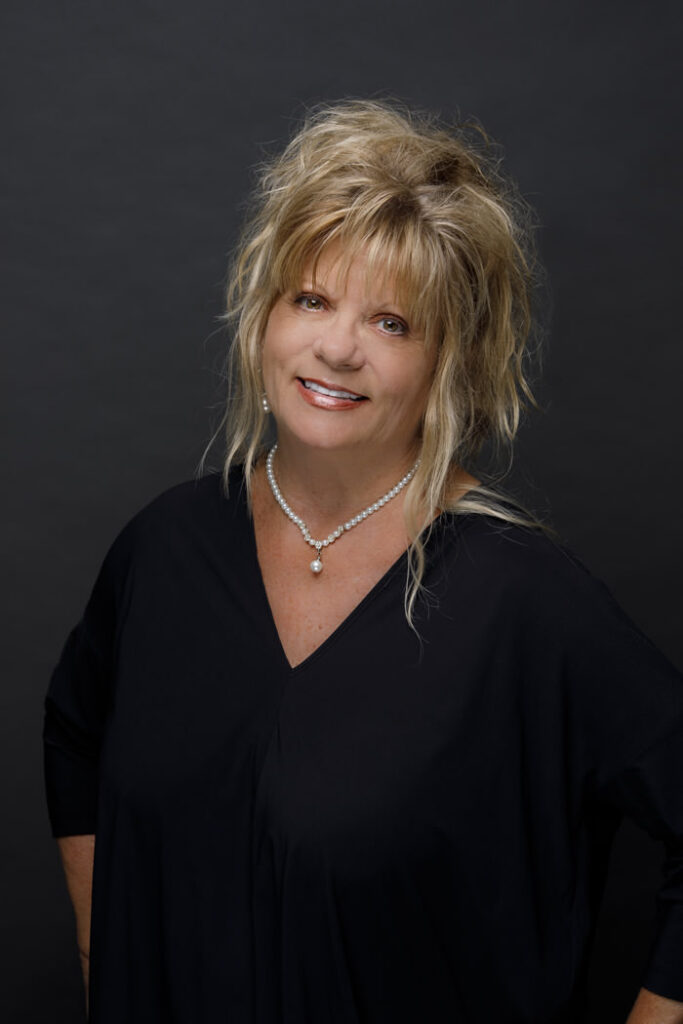 Originally from Port Lavaca, Texas, Mel had an early introduction to design due to her father, who was an interior designer and owner of a furniture store. Now, with 21 years of industry experience under her belt, she specializes in custom cabinetry with construction being her forte. An attentive listener, asking all the right questions, Mel hones in on the finest details to discover her clients' needs. She finds fulfillment by playing an active role in executing her client's vision by going to the plants to be involved with the construction process. She brought her keen attention to detail and affinity for construction to the DBI team in April of 2021.
A multifaceted creative, Mel has a decorated past in cuisine. Prior to getting into cabinetry, she was the owner of a catering company as well as, designed cakes for weddings and special events. She even was a shrimper in Texas!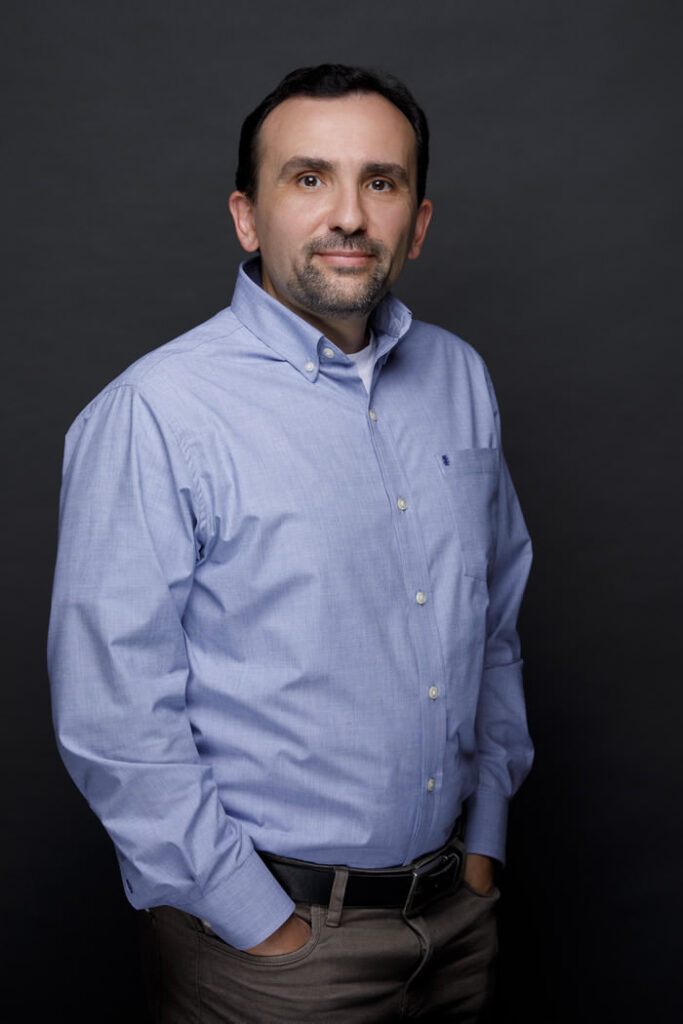 Born and raised in Tbilisi, Georgia, Gregory graduated from Georgian Technical University, with a bachelor's degree in Electromechanical Engineering, specializing in power plant engineering. Seeking a better opportunity for himself and his family, The Jagarov's moved to the United States in June 2013 after accepting a position with a Florida-based architecture and design firm. At DBI, Gregory creates the most breath-taking graphics for clients to visualize their future domicile as they collaborate with the designers, witnessing their home virtually unfold. He is well versed in all 3-D based modelling and rendering programs. He and his family look forward to travelling the United States and seeing the vast, beautiful country.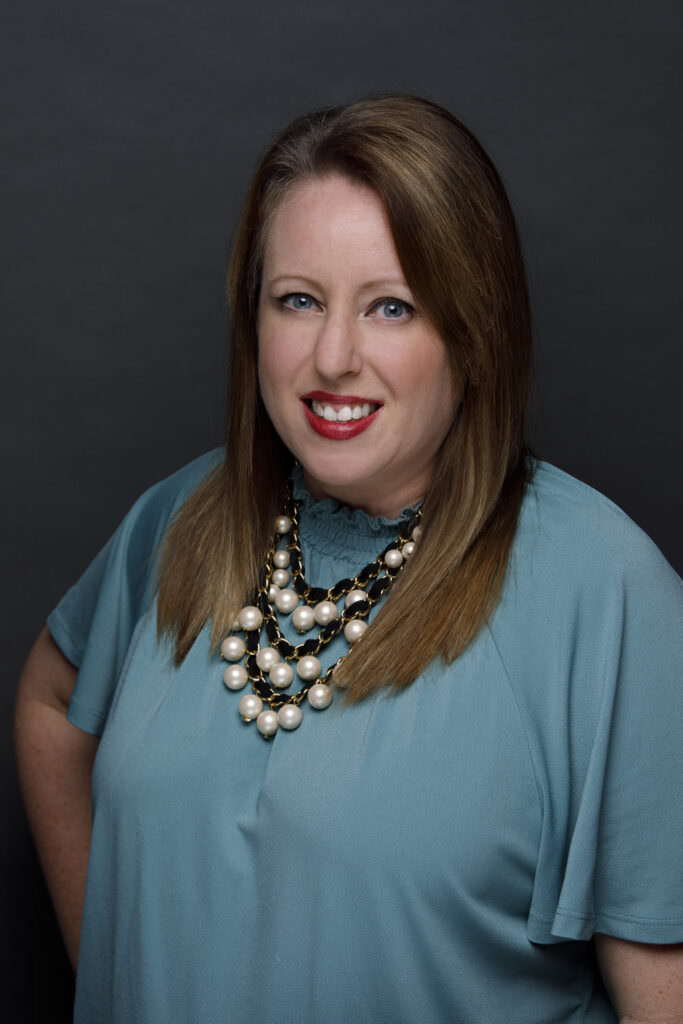 From Kentucky to Naples to Southern California to North Carolina then ultimately back to Southwest Florida's Bonita Springs where she has put down roots with her husband and three children, Lea Taliercio's experience is as layered as her collection of addresses. She began her higher education studies as a Pre-Pharmacy major but her passion for historic art led her to obtain a BA in Art History from the University of Central Florida. An internship at the Menello Museum of American Art led to an opportunity as a Key Account Manager at an art gallery in Santa Monica, CA where she handled such prestigious clients as 20th Century Fox, Sony Pictures, The Recording Academy, LACMA and the Getty Museum among others. It was there that she discovered her passion and penchant for design, returning to school to pursue an Associates Degree in Interior Design in 2009. Coupled with her five years as a manufacturer representative for high-end furniture brands in North Carolina – during which time she was named Sales Rep of the Year two years in a row by Taylor King – she joined DBI with robust experience. Here, she applies her knowledge of both design and the manufacturing process and capabilities to the push the limits in her designs and create one-of-a-kind looks.
Lea's design style incorporates her love of nature with her generous use of organic elements and textures. When she is not designing, she loves spending her time photographing nature and volunteering as the Lead Set Designer at the Center for the Arts Bonita Spring for their youth theater program.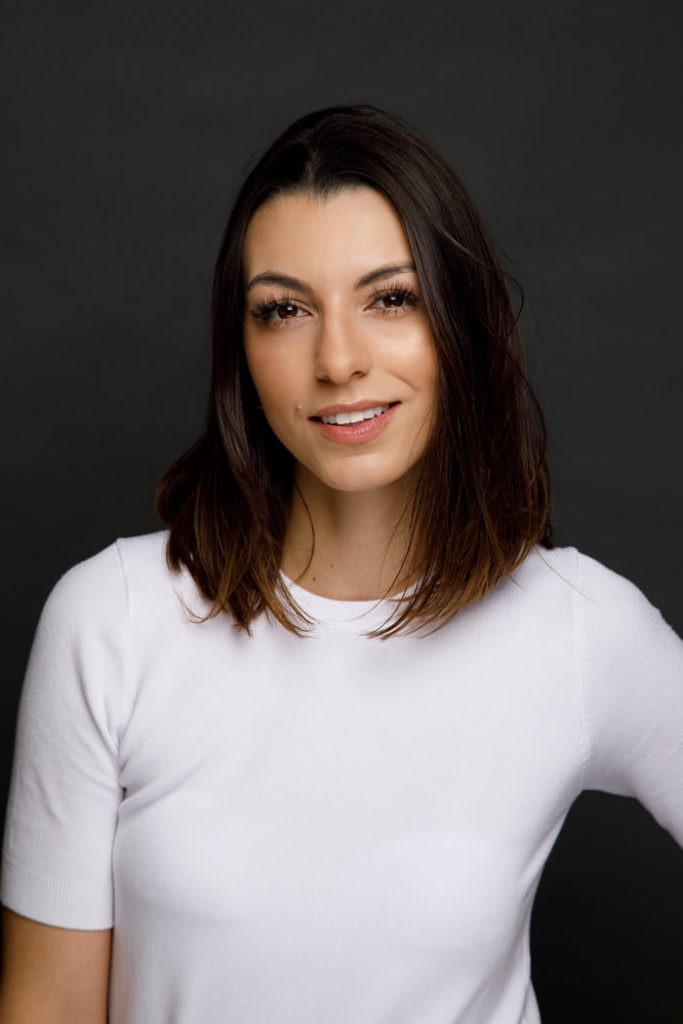 Gabriela Selegatto attributes her Brazilian heritage and exposure to different cultures to her innate passion and gifted talent for drawing, art, and design. From a young age she participated in exhibitions and competitions where she explored her skills with pen and paper, in turn leading her to develop an interest in architecture and design. In 2011 she began her studies in Architecture and Urbanism at the Pontifical Catholic University of Campinas in São Paulo, Brazil where she earned her bachelor´s degree in 2016. It was during this time that she honed her craft working on residential and commercial projects for a Brazilian architecture and design firm. A lifechanging academic exchange program to the University of Seville in Spain would come to shape her aesthetic and continue to serve as an influential source of design inspiration. As she traveled through 16 countries over the course of a year, Gabby absorbed the history, architecture, and cultural nuances to supplement the comprehensive academia of her program.
In 2016, Gabriela moved to the US with her husband where she became a fur-mom to a little wiener dog named Flora. Gabby flexes her artistic muscles with her expertise in drawings, 3D renderings, and software for the DBI team.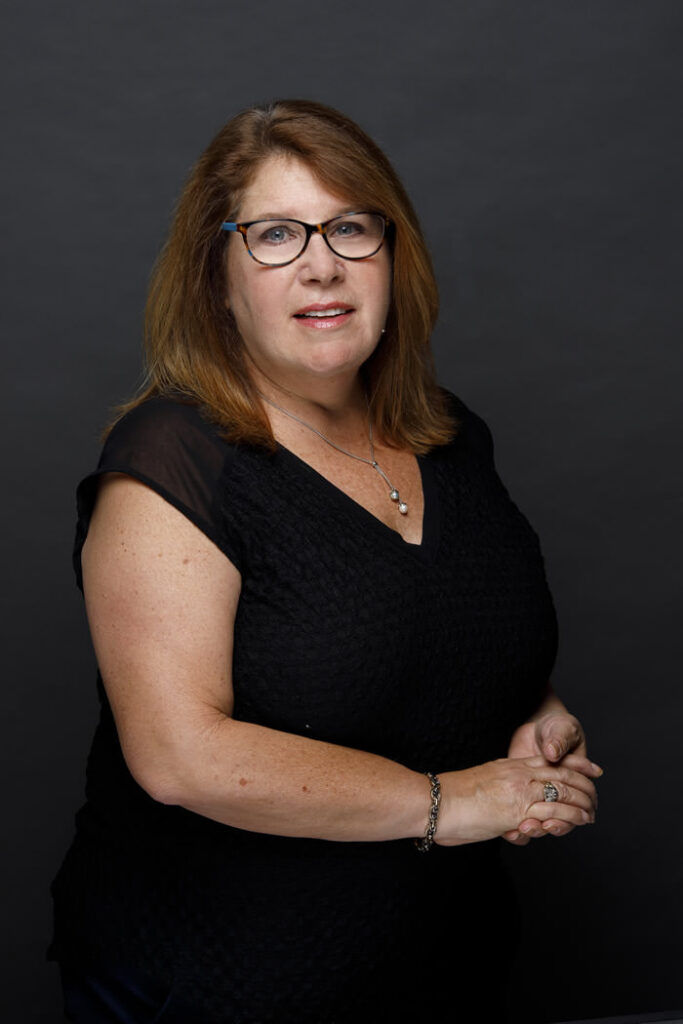 Hillary began her career in the hotel and restaurant industry, managing New York's iconic Hyatt Hotel on 42nd Street. She then was offered a premier position running a prominent clothing manufacturer's office in the heart of the Garment District for over 10 years. Seeking a better quality of life, she and her family relocated to Southwest Florida where she spent 15 delicious years lending her talents to Norman Love Chocolates. Her managerial and organizational skills, troubling shooting abilities, and top-notch client interactions are just a fraction of what she brings to Dwayne Bergmann Interiors. She is thrilled to be the face that greets you when you enter Dwayne Bergmann Interiors.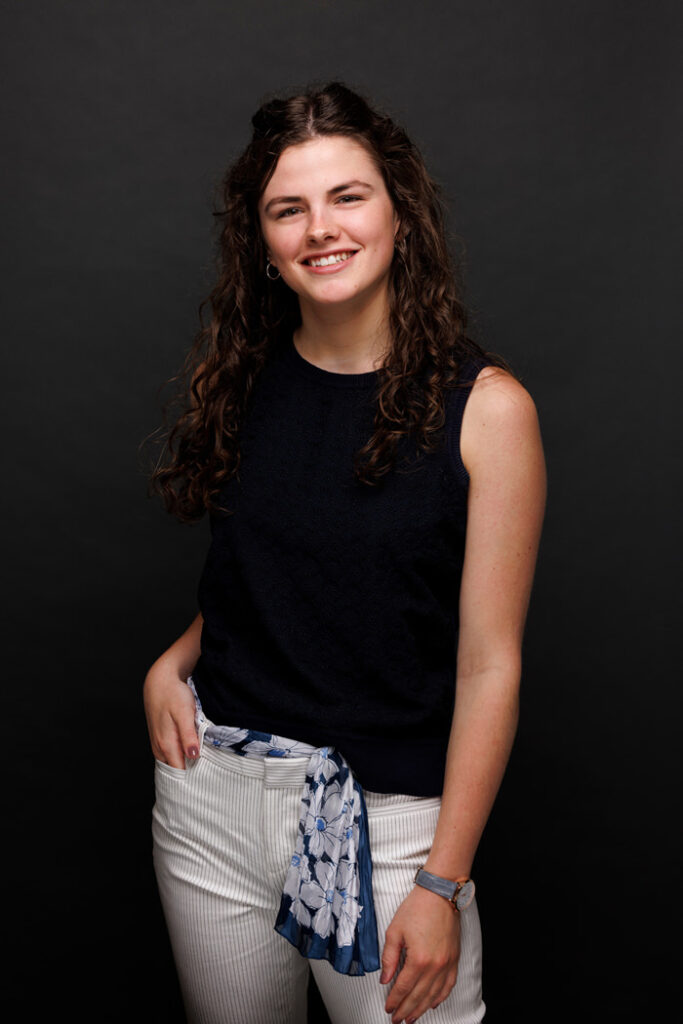 With Chicago-native Abigail Bettenhausen, the apple doesn't fall far from the tree. Growing up in her family-owned custom hardware business set the precedent early on for an inherent entrepreneurial spirit and affinity for the design industry. Combining her early exposure to the custom hardware industry, a Degree in Business Administration and Entrepreneurship with a minor in Creative Writing, and previous experience as an assistant project manager and E-commerce sales manager, Abigail adopts a self-motivated yet teamwork-oriented approach to all that she does. Responsible for keeping Dwayne organized, Abigail is also passionate about growing and changing as a business. Her uplifting and solution-oriented attitude aids in smooth and clear communication with clients and colleagues.
Abigail's adventures extend outside of work as well, as she is avidly working on filling her fourth passport. A travel enthusiast and multi-faceted artist, in her free time, Abigail can be found painting with watercolors, creating pottery, getting lost in pages of her favorite novels, and watching reruns of "I Love Lucy".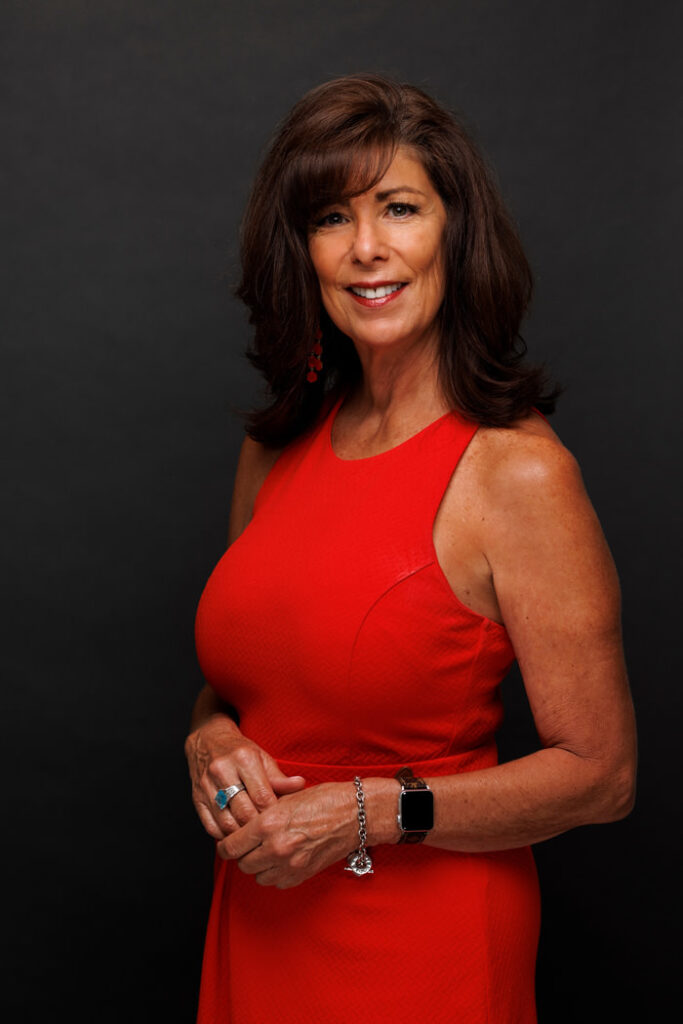 Moving to sunny Florida from sunnier Scottsdale, Arizona, Kimberli Terranova finds herself inspired by her new surroundings, (including her DBI team members.) With 30+ years as a designer under her belt, Kimberli's goal is to leave a lasting impression that is uniquely individual to each client.
As a designer, she has placed her passion into every detail. Adopting the quote, "Design is not just what it looks like, Design is how it works." (Steve Jobs), she values stylish solutions that embrace function with each client's personal style. Favoring the mantra, creativity is intelligence having fun, Kimberli appreciates every opportunity to create beautiful spaces.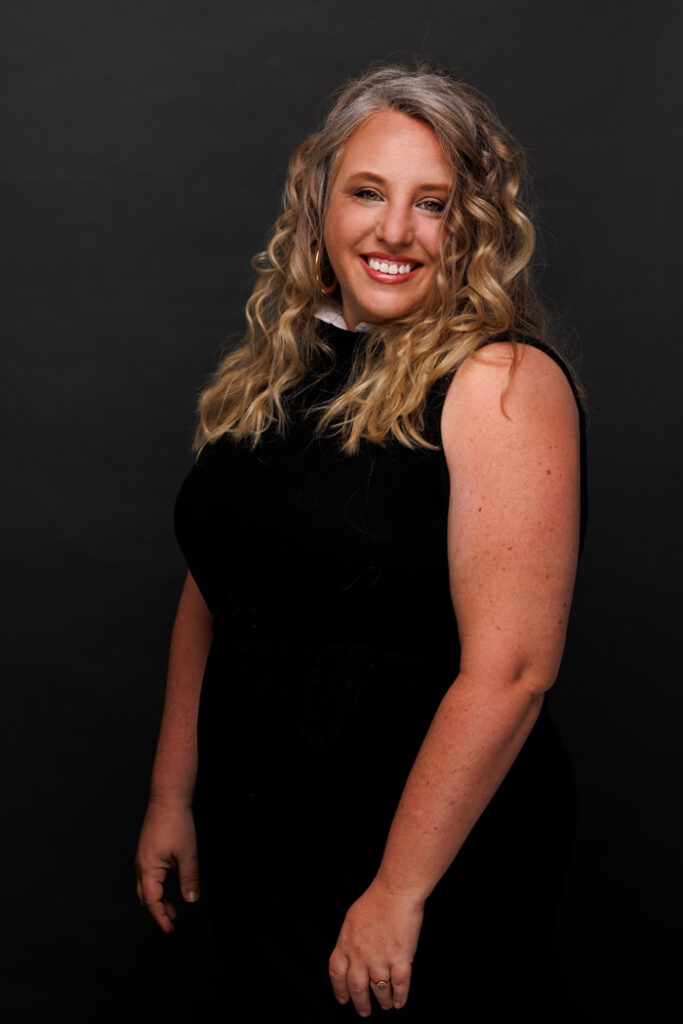 Originally from Kentucky, Nicole Taliercio has called sunny Southwest Florida her home for the last 32 years. With a B.A. in Legal Studies from the University of Central Florida, she previously worked as a Paralegal before taking a hiatus from corporate to take on the ultimate job of being a stay-at-home mom. In February 2022, Nicole took her multi-hyphenate talents to the DBI team. She defines herself as equally Type A as she is a Type B personality. Gifting her the best of both worlds as a project manager with the ability to artfully balance efficiency and organization with creativity and design. Embracing her new world of makeovers, Nicole finds herself inspired by the transformative creative genius that fills the DBI team.
Acute and sharp, it's impossible to get a "plot twist" past her, which has inspired her to start writing her own novel. Living fully with never a dull moment, visiting London is at the top of her bucket list. With many hobbies and interests, Nicole can be found crafting, crocheting, event design & planning, or shopping for all things vintage with her Cockapoo sidekick, Queenie.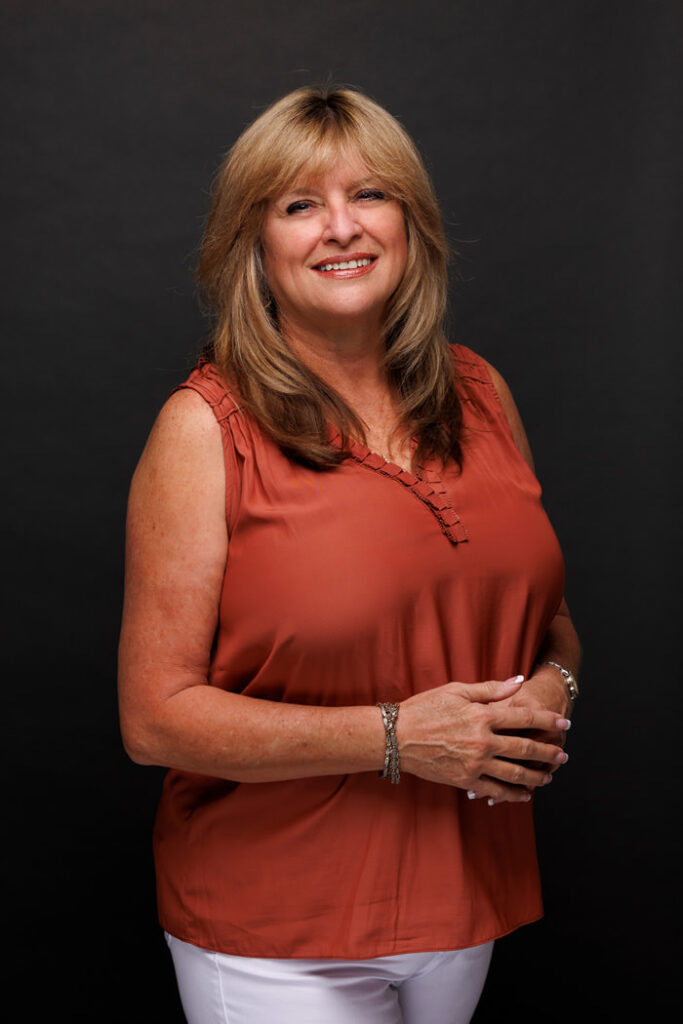 Lynne Panneton hones her 27 years of experience to embrace the new challenges each project offers. With the limitless possibilities of design, Lynne actively listens to how her clients intend to utilize their space enabling a result that transcends their expectations. Keeping her client's needs at the forefront, Lynne is able to turn houses into homes designed especially for their needs. Fresh out of college, armed with an Associate's Degree in Interior Design and an interior design internship, Lynne landed a job with an architect in Key West where she worked as an Architectural Designer for 3 years. Relocating to New Jersey in 1997, she found herself working in Kitchen/Bath Design and hasn't looked back since. A decorated designer, she holds the 2020 Winner of Collier Builders Industry Association "Sand Dollar Award" for Best Kitchen in a Home Valued over $5 million dollars; 2020 Winner of Collier Builders Industry Association "Sand Dollar Award" for Best Kitchen in a Home Valued between $750,000 and $1 million dollars; and 2019 Winner of Collier Builders Industry Association "Sand Dollar Award" for Best Kitchen in a Home Valued between $1,750,00 and $2.5 million dollars.
A long way away from her one-stoplight town, Wellsville, Ohio, Lynne prides herself on the goal of exploring as many National Parks as possible. So far, she's been to Glacier, Yosemite, Yellowstone, Zion, and Everglades to name a few. Reminiscing of the glory days of Troy Polamalu and Ben Roethlisberger, she's a longtime Pittsburgh Steelers fan. In her free time, Lynne can be found doing water sports of any kind, rollerblading, or listening to live blues, rock, or country music.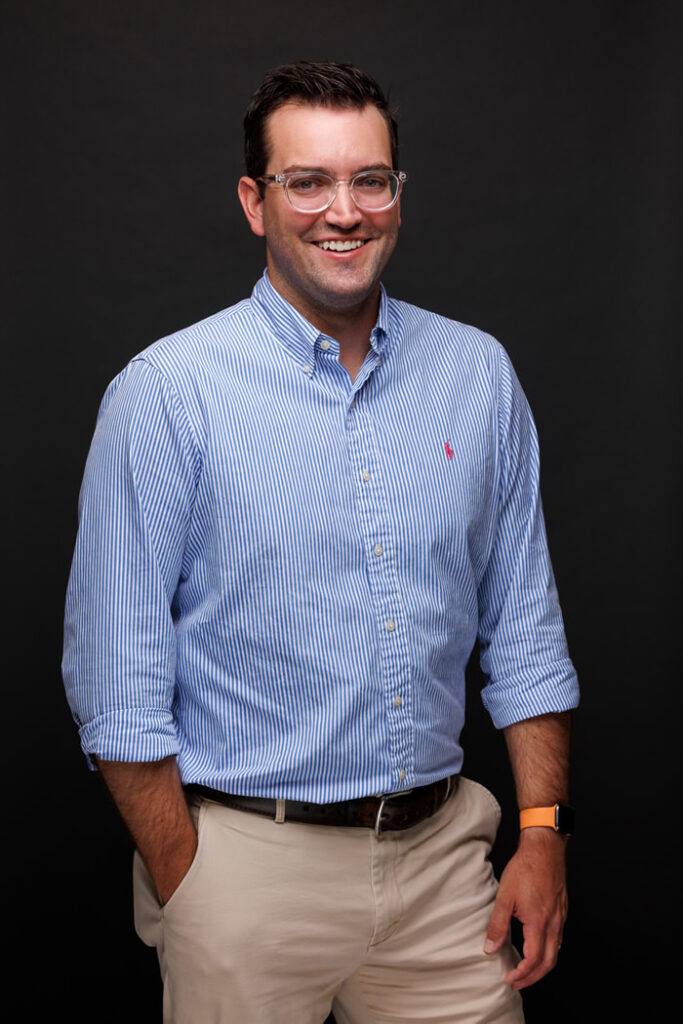 Trace followed his passion for design into the world of cabinetry and furniture. With over a decade of experience in the field, he strives to bring the best possible product to the client. Having worked with some of the area's premier designers, builders, and showrooms, he knows what it takes to make the impossible a reality. Backed by a degree in interior design and having worked on award-winning projects, Trace is prepared to bring your dream project to life. Always pursuing some avenue of creative spirit, Trace has designed or built various forms of furniture, cabinetry, lighting, art installations, architectural details, and much more!
A native of Southwest Florida, Trace, and his family love to be on the water, whether that be at the beach or fishing on a boat. A graduate of Florida State University, he can be found most Fall Saturdays watching his Noles and grilling out with family.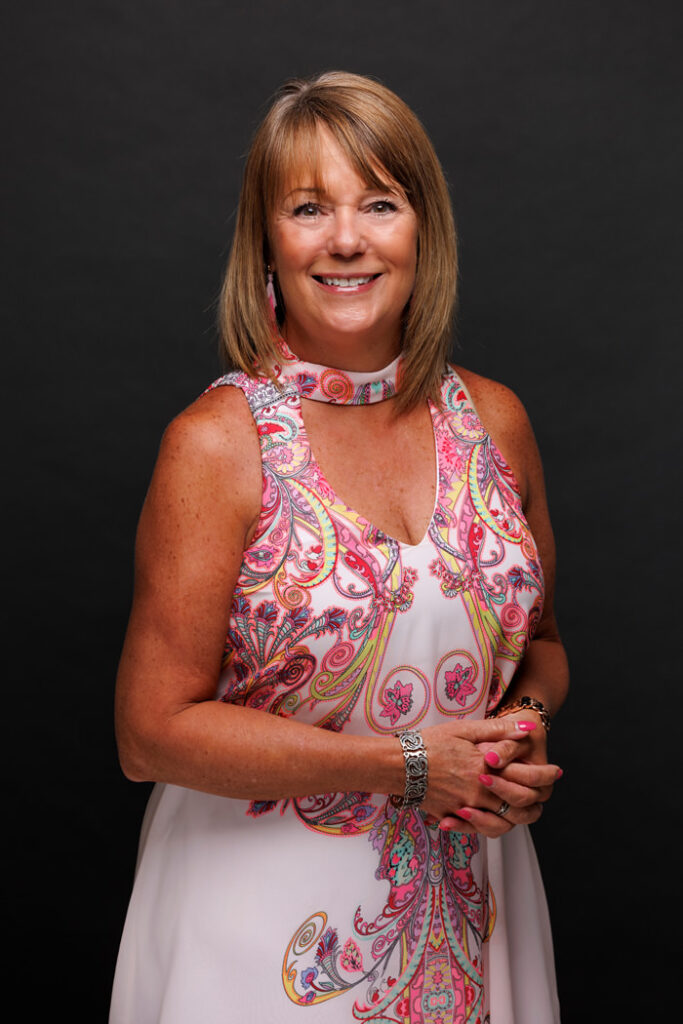 Patti Homolka has always had a passion for creating elegant spaces by utilizing the combination of color, textures, and textiles from top to bottom. Holding a B.S. in Business Administration, NIU, and personally building several homes led her to begin her own interior design business. Founded on a moral code of chivalry, integrity, and doing the right thing, Patti valiantly abetted her clients to create their dream spaces. She then ventured back into the food industry as an account manager and purchasing agent for 11 years.
A change of pace from the windy city, Patti and her husband relocated from Chicago to Ft. Myers in 2020. Family at the forefront, she and her husband joined forces as a blended family with 5 adult children, a Maltese dog, and a Ragdoll cat. Taking advantage of sunny Southwest Florida, she enjoys boating, fishing, shelling, and tackling DIY projects in her free time.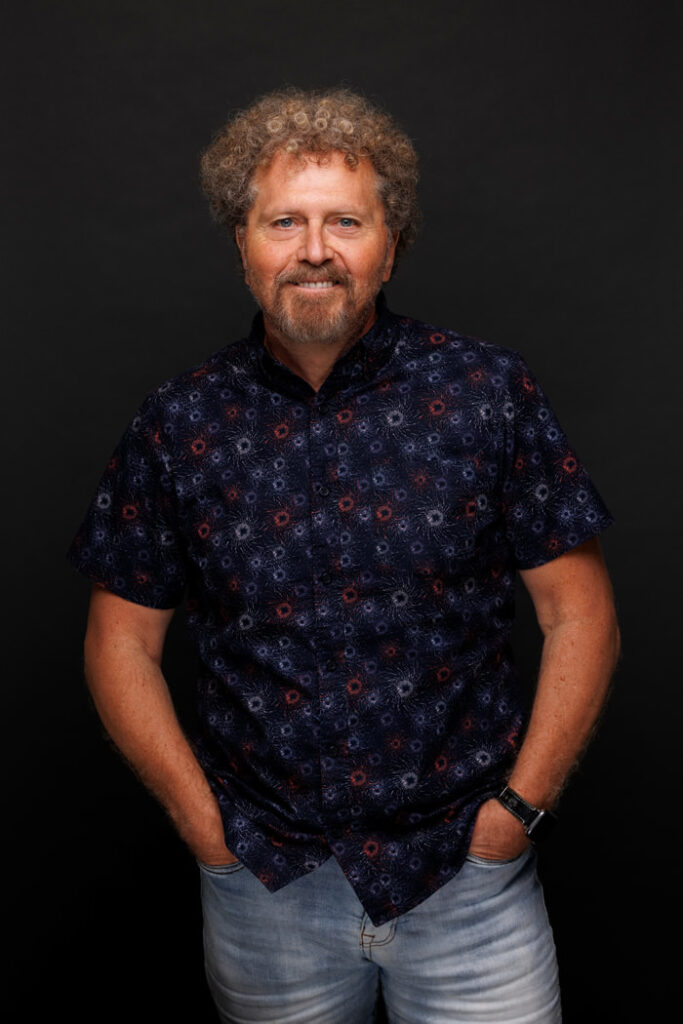 Born in Belgrade, Serbia, former Yugoslavia, Mio graduated from Belgrade's University School of Architecture with a Bachelor's Degree and became a licensed Architect. He kickstarted his career as a young architect working for a prominent international firm designing high-rise dwelling buildings and sports recreational facilities. Fascinated with Renaissance and Baroque Architecture, Mio traveled across Europe and the Mediterranean exploring old architecture and famous museums from Prado in Madrid to Acropolis in Greece. He then worked as a project architect in architectural offices in Italy, Greece, and Cyprus before landing in Canada. For the last 25 years, Mio has worked in retail interior design, working on projects for Alders, Adidas, Levi's, Puma, Macy's, and many others. Then, transitioned into high-end residential interiors across Canada, while also being an ARIDO (Association of Registered Interior Designers of Ontario) Member. Optimizing on his strengths, in 2010 Mio started his own business, providing project management and engineering services to various Millwork Companies in Canada and the US. With an impressive lineup of clientele, he has worked with infamous companies such as Neff, Multiflex, Kingsman, etc. His extensive experience primed him to handle full-circle projects, from the initial design concept to installation, for Delta Airlines, Bosh and Gaggenau Appliance Showrooms, Lalique Chicago, and Rihanna Savage Stores to name a few. Mio's specific strengths are engineering complicated fixtures and structures in an interior environment, managing a crew for renovating houses, designing home interiors, and manufacturing kitchens, vanities, and various millwork.
In 2021 Mio and his wife moved to beautiful Florida. He and his family enjoy an active lifestyle filled with downhill skiing, mountain biking, and traveling to support his son compete in judo tournaments across continents.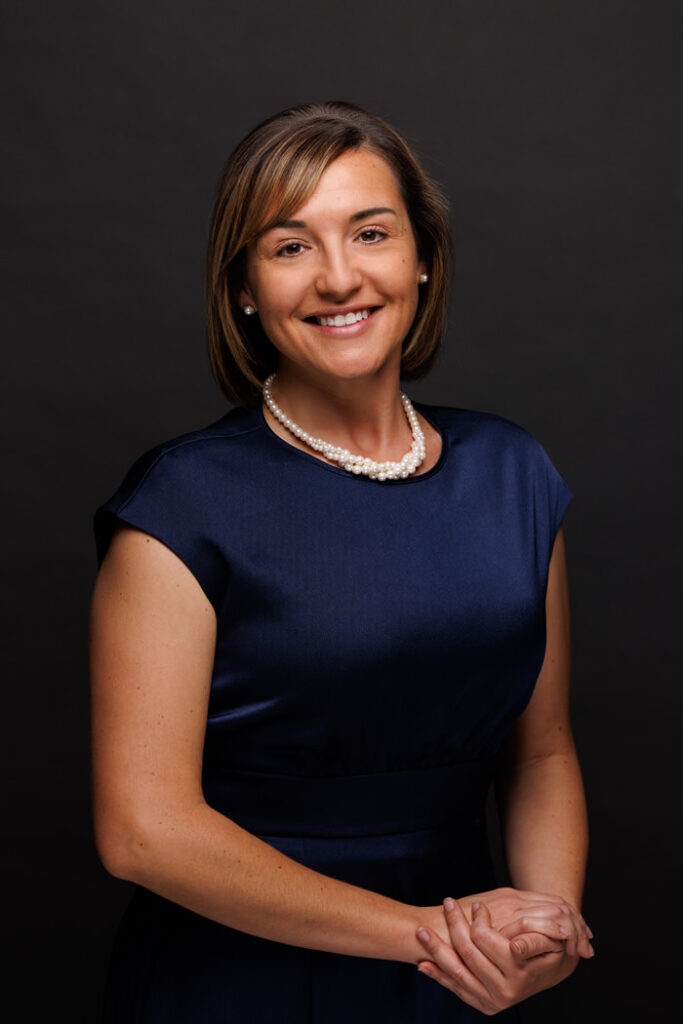 Heather is originally from Western New York and moved to Southwest Florida in 2010 with her family. After relocating, she attended Florida Southwestern State College and graduated in 2012 with an Associates Degree in Drafting & Design Technology with a specialization in Computer Aided Drafting (CAD). Heather was fortunate to find a position after graduation as a draftsman and designer for a residential remodeling company where she discovered her passion for creating custom cabinetry and turning dreams into reality with 3D renderings. In the years since then, she has had the pleasure of working with a multitude of residential home builders, remodelers, and interior designers on creating architectural plans, custom cabinet designs, interior design drawings, and renderings.
Heather loves what she does because she's able to help bring someone's vision to life! It's so rewarding to hear someone say, "that is exactly what I wanted." She desires to bring a genuine sense of enthusiasm to every client interaction to insure an enjoyable and interactive experience where informed decisions can be made.
Being from Western New York, Heather will always be a Buffalo Bills fan. She also loves to travel and has a bucket list of countries she'd love to visit that she's slowly but surely checking off. Heather has a passion for food and believes "just about any experience can be improved upon if you've got the right snacks." She also has a six-year-old Bichon Frise named Annabelle who is the light of her life.
Heather has been a member of the DBI family since November 2022, and says she's so excited to be a part of this creative team and can't wait to see what the future holds. The sky is the limit!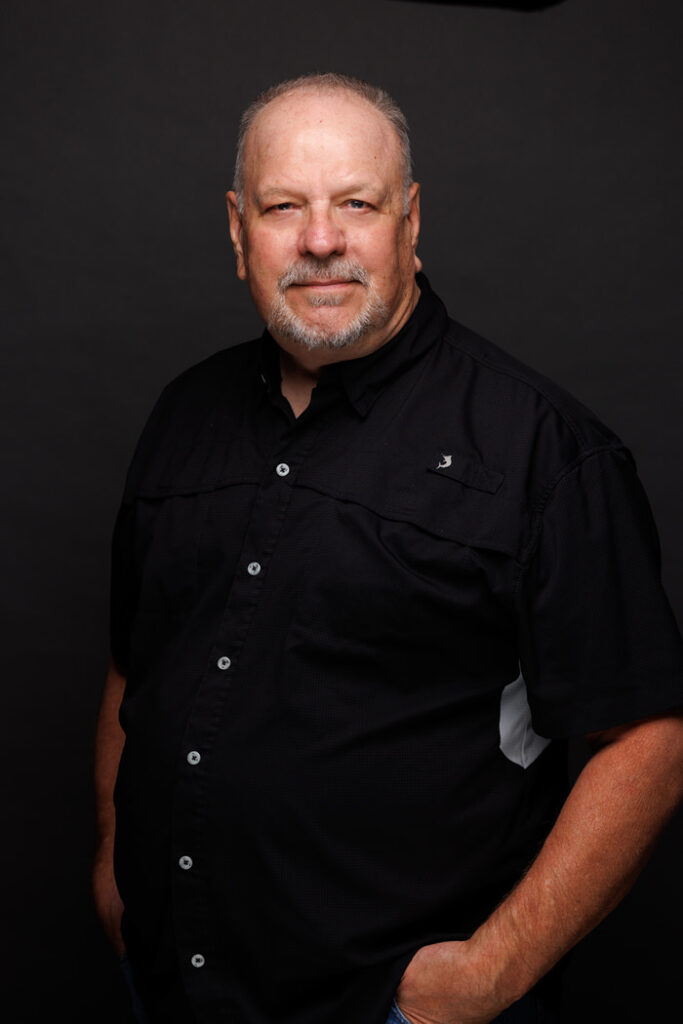 From installation to drafting, Bob has 23 years of industry experience. Getting his start in cabinet installation and building, Bob worked his way up through every step of the production process. Enhancing his skillset, he learned AutoCAD and never looked back. Developing an appreciation for the engineering of drawing plans, he now specializes as a draftsman. Joining the DBI team in November 2022, Bob is a well-rounded addition to the team. Offering his unique industry perspective and boundless creativity, Bob relishes innovative design, such as engineering hidden doors, safe rooms, etc.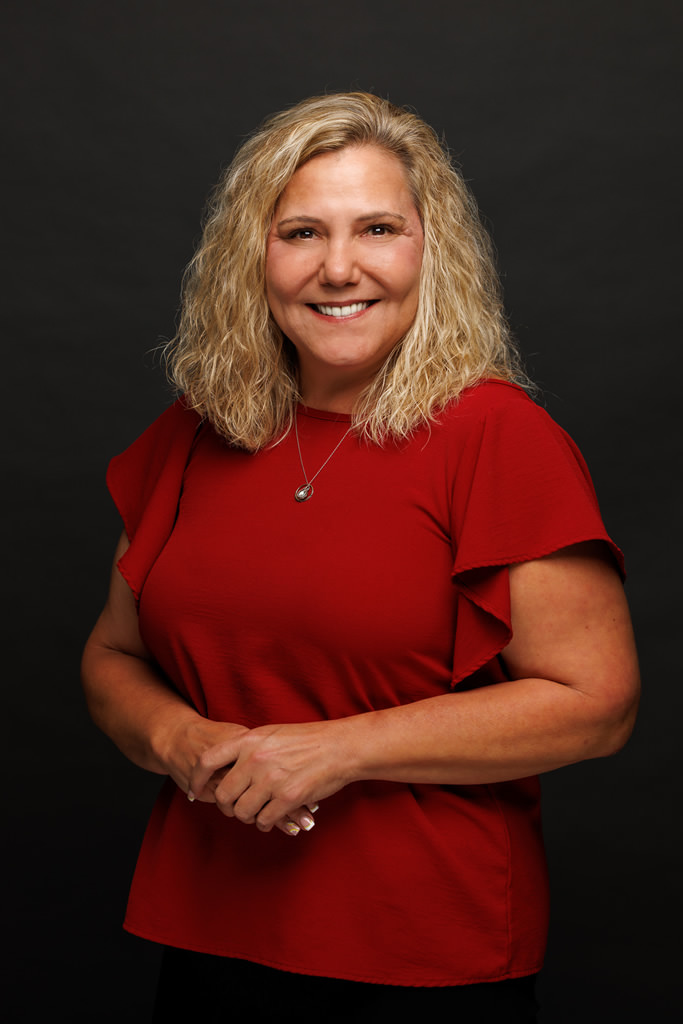 Originally from Baton Rouge, Louisiana, Emma recently made Florida her home in April 2023. Boasting a remarkable 25-year career in accounting along with 7 years of dedicated experience in residential construction, Emma's unique blend of expertise brings a fresh perspective to her role at Dwayne Bergmann Interiors. At her core, Emma is guided by unwavering values. She is a highly driven and committed professional with an unyielding dedication to her craft. Her high moral standards, marked by loyalty and integrity, are the cornerstones of her character, which have been recognized through the Servant's Heart Award, underscoring her selflessness and dedication to others. As a team builder, Emma possesses strong interpersonal and communication skills, fostering an environment of collaboration and cohesion. Her insatiable desire for knowledge fuels continuous growth, aligning with her long-term idealism. A critical thinker and adept problem solver, Emma's approach to challenges is characterized by innovation and resilience.
Beyond her professional accomplishments, Emma is a skilled cook and baker and finds joy in creating culinary delights. Her adventurous spirit is evident through her love for road trips and exploration. With two young adult children, Emma embraces the joy and challenges of parenthood. Her innate ability to connect with people shines through her motto of "never met a stranger," making her an approachable and engaging presence in any setting.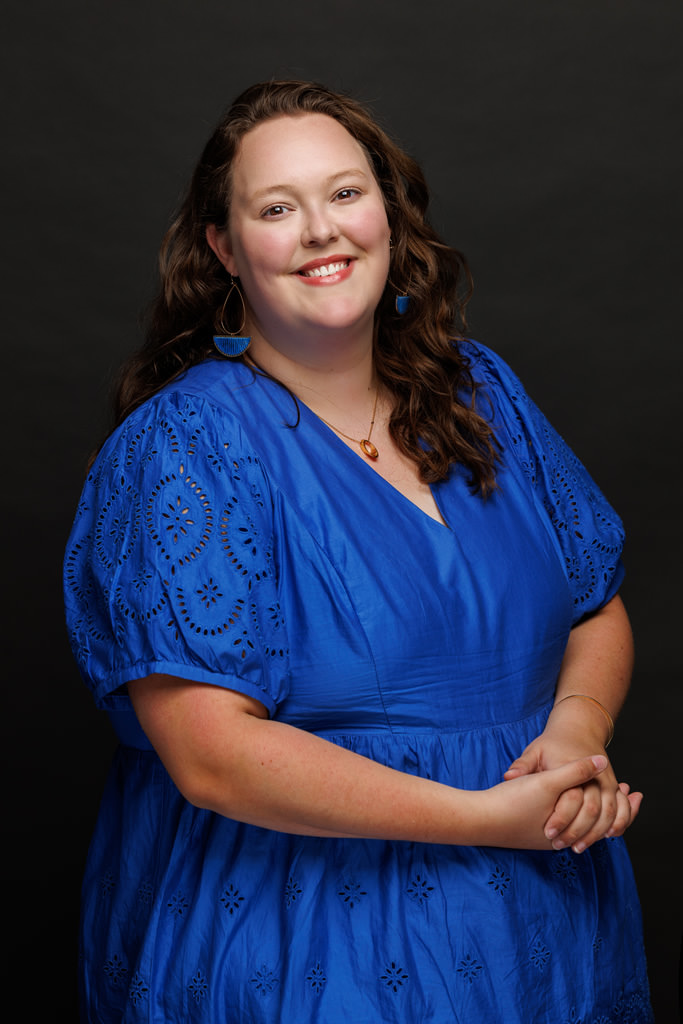 Bio Coming Soon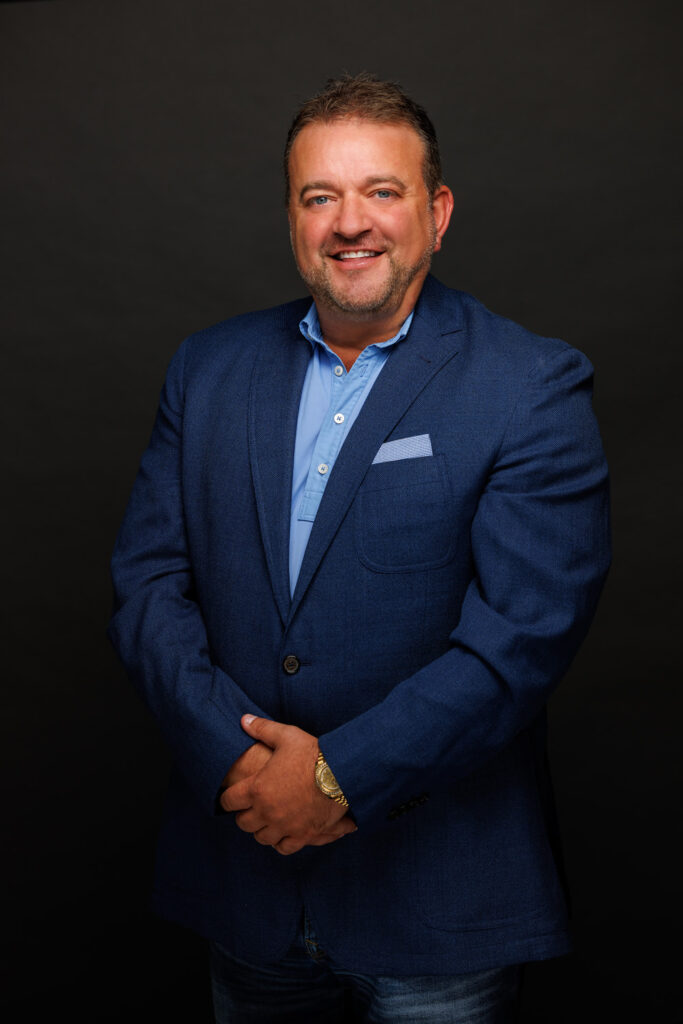 With 25 years of design experience under his belt, Kyle B. Barrett excels in crafting captivating interiors for lodges, ranch homes, and mountain getaways. His design style seamlessly merges European mid-century modern aesthetics with the timeless allure of southern tradition. Though his clientele spans coast to coast, his heart and inspiration gravitate toward the rugged beauty of locales like Montana, Colorado, and Santa Fe. Kyle's passion lies in creating spaces that mirror the lives his clients aspire to lead. Drawing inspiration from the natural world, he finds harmony in nature's opposing elements. This endless wellspring of inspiration enhances his ability to harmonize diverse styles and unite contrasting design visions within partnerships. Kyle's approach centers on attentive listening, enhancing client ideas, and crafting spaces that exude richness, evoking feelings of safety, comfort, and relaxation. Remaining at the forefront of the industry, Kyle actively participates in events like Art Deco and Art Basel in Miami. He avidly reads industry publications such as Luxe Home + Interiors, Veranda, and Galerie to stay informed about the latest design technologies and advancements. Recognized for his excellence, Kyle was awarded "Best Designer" through public nomination multiple times, gaining accolades from respected publications like Four States Living Magazine and Ark La Tex Home. He has also been voted "Best Designer" in the Four States area, covering Texas, Oklahoma, Arkansas, and Louisiana.
Coming from De Kalb, Texas Kyle values honesty, loyalty, and trust as the underpins of his personal and professional values. Apart from his passion for interior design, Kyle is an avid horseback rider, hiker, hunter, and deep-sea fishing enthusiast. He finds joy in ranching at TRanch, the Hideaway Ranch situated on the Texas-Oklahoma border along the Red River.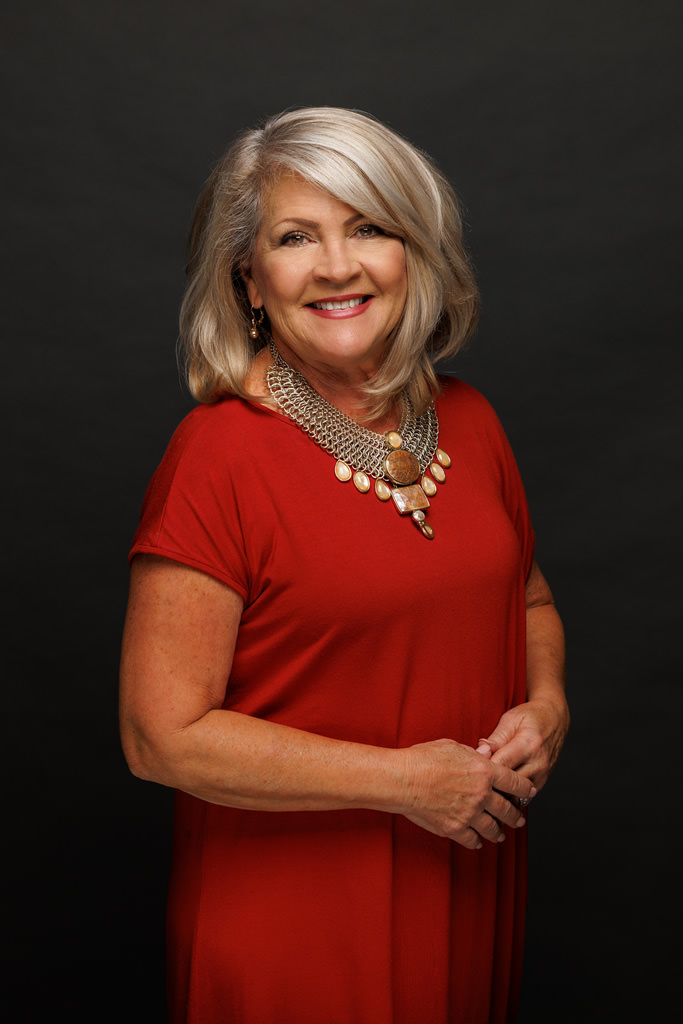 Bio Coming Soon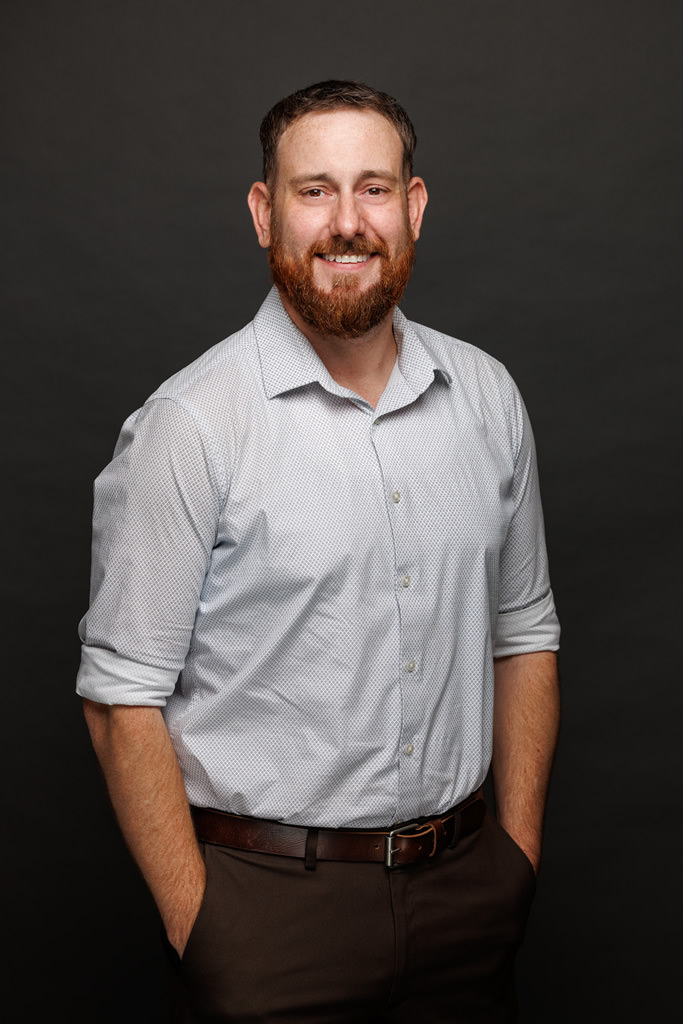 Bio Coming Soon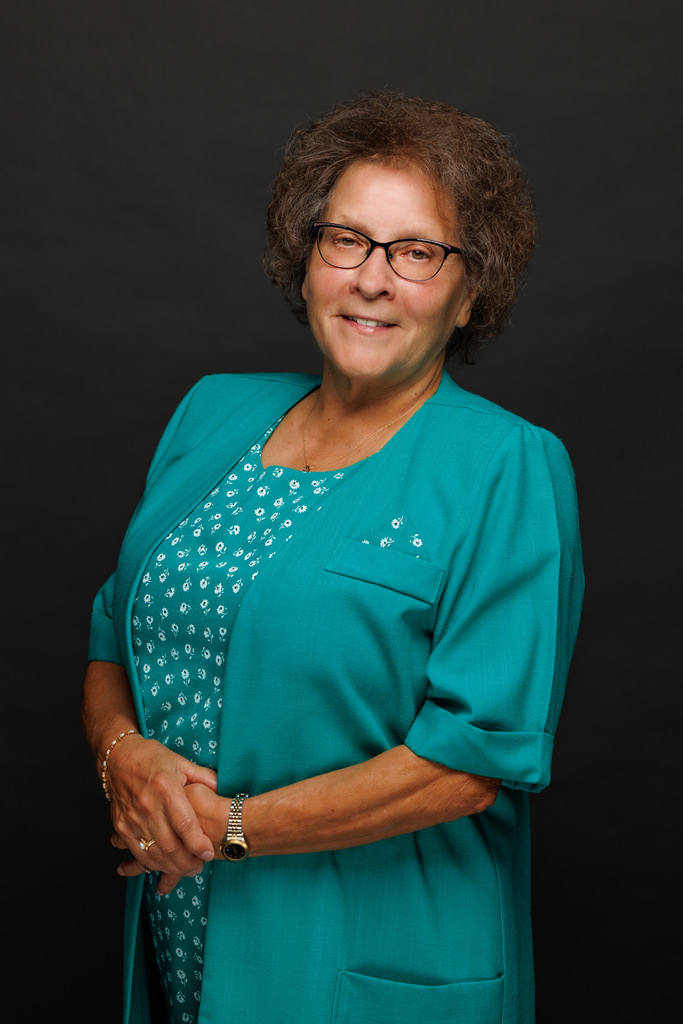 Hailing from Paris, Missouri, Norma Bergmann brings a down-to-earth charm and Midwestern hospitality to our team, making everyone feel right at home. Ms. Norma, affectionately known as Dwayne's mom, plays a pivotal role in the heart of Dwayne Bergmann Interiors. With an impressive career spanning 38 years as a Housecleaning Specialist, Norma has honed her skills in creating pristine and inviting spaces. Her infectious positivity and can-do attitude coupled with decades of expertise add a touch of perfection to the studio, which has rightfully earned her the title of "Director of First Impressions."
A testament to her character, Norma values honesty, a strong work ethic, and the belief in treating others with the same kindness and respect that she herself values. Outside of work, Norma enjoys indulging in her passions, which include reading, baking delicious treats, and hosting gatherings. Her love for spending quality time with her grandchildren is evident in her enthusiasm for playing games and making cherished memories with them.