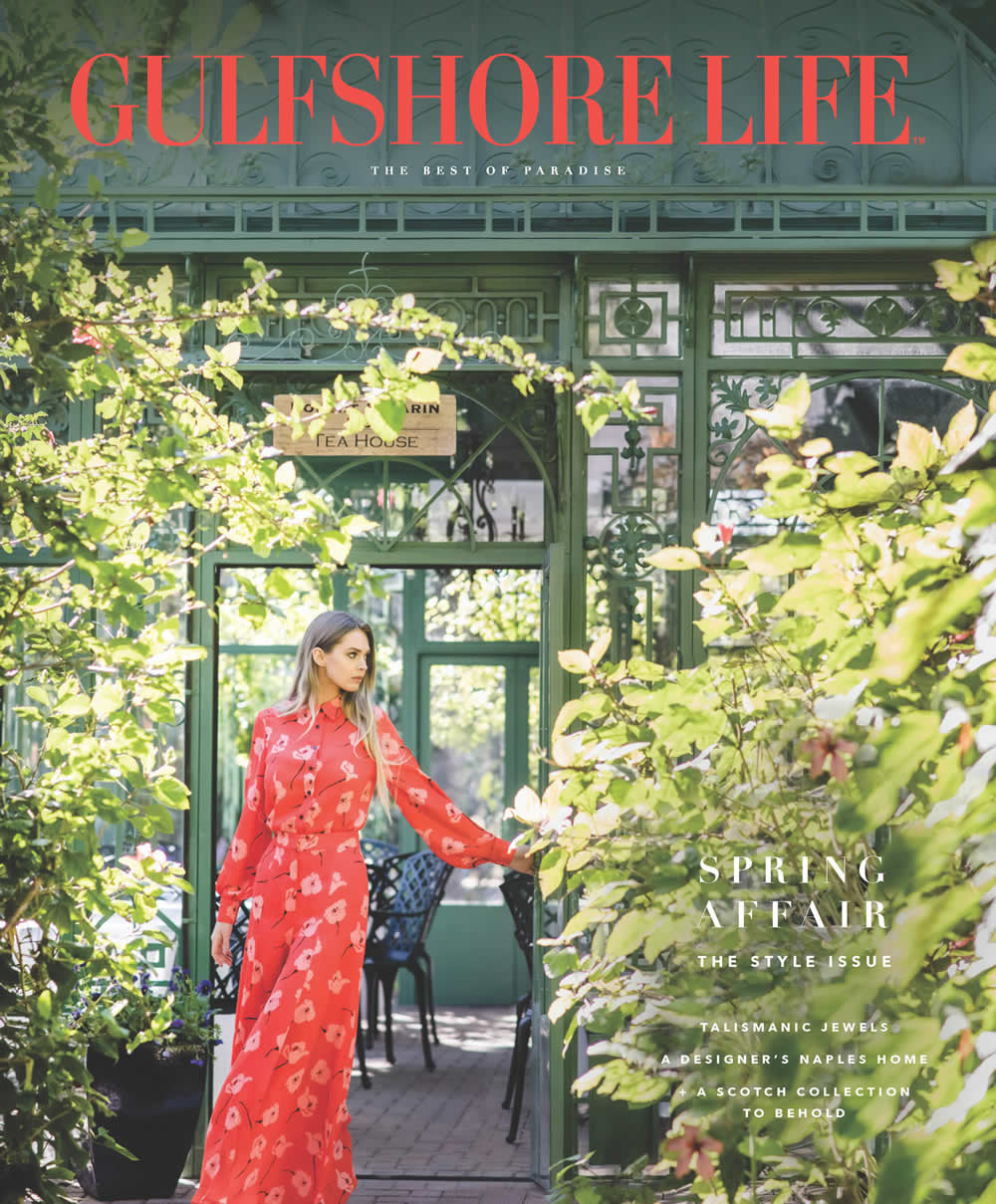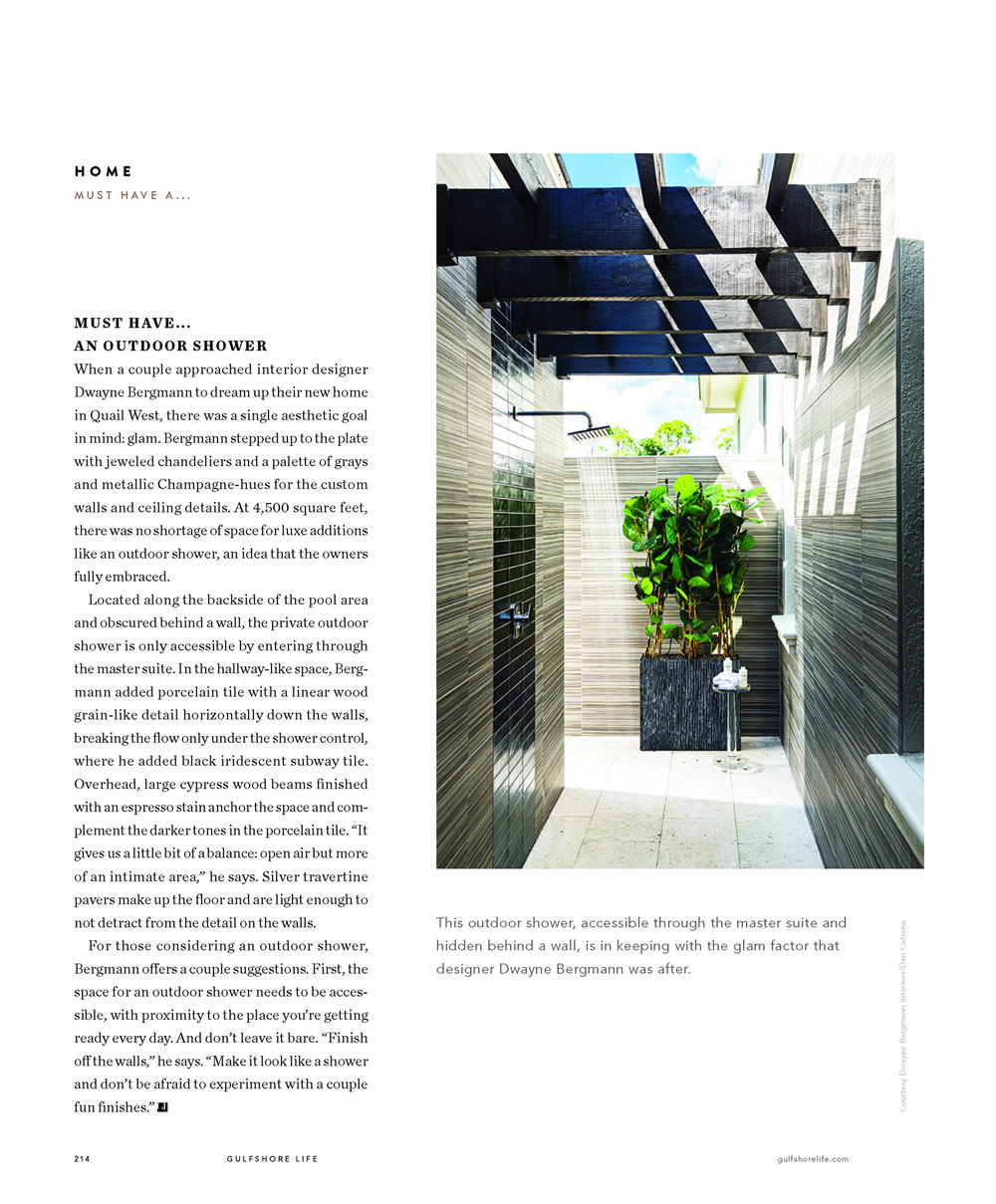 MUST HAVE…
AN OUTDOOR SHOWER
When a couple approached interior designer Dwayne Bergmann to dream up their new home in Quail West, there was a single aesthetic goal in mind: glam. Bergmann stepped up to the plate with jeweled chandeliers and a palette of grays and metallic Champagne-hues for the custom walls and ceiling details. At 4,500 square feet, there was no shortage of space for luxe additions like an outdoor shower, an idea that the owners fully embraced.
Located along the backside of the pool area and obscured behind a wall, the private outdoor shower is only accessible by entering through the master suite. In the hallway-like space, Bergmann added porcelain tile with a linear wood
grain-like detail horizontally down the walls, breaking the flow only under the shower control, where he added black iridescent subway tile. Overhead, large cypress wood beams finished with an espresso stain anchor the space and complement the darker tones in the porcelain tile. "It gives us a little bit of a balance: open air but more of an intimate area," he says. Silver travertine
pavers make up the floor and are light enough to not detract from the detail on the walls.
For those considering an outdoor shower, Bergmann offers a couple suggestions. First, the space for an outdoor shower needs to be accessible, with proximity to the place you're getting ready every day. And don't leave it bare. "Finish
off the walls," he says. "Make it look like a shower and don't be afraid to experiment with a couple fun finishes."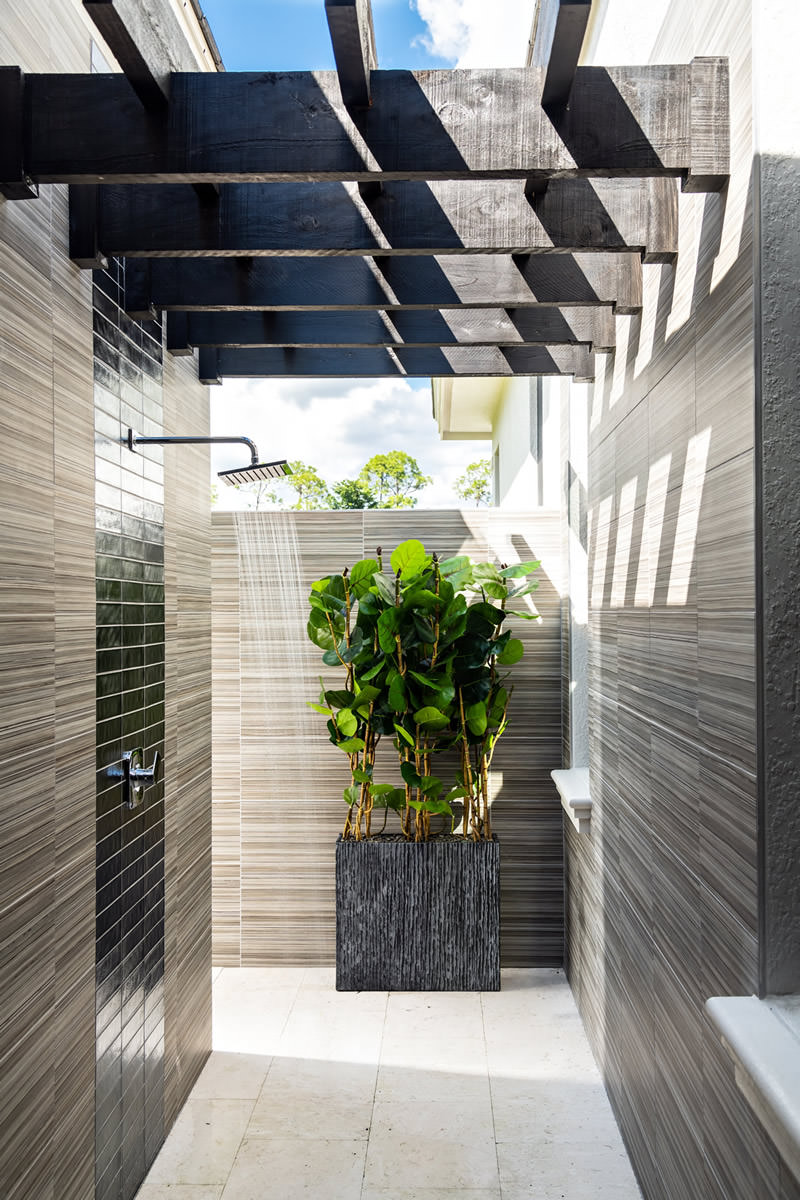 This outdoor shower, accessible through the master suite and hidden behind a wall, is in keeping with the glam factor that designer Dwayne Bergmann was after.